Ashlee Pictured With Family
Kids sure grow so fast and Ashlee Simpson's son isn't an exception. Ashlee and her husband, Evan Ross stepped out last Saturday at a fundraising event for cancer in Los Angeles. The couple appeared with Bronx, Ashlee's 9-year-old son with  Pete Wenz, her ex-husband. They all looked glamorous and happy and even hooked up with Ceelo Green, as well as his lovely wife, Shani James. During the event, Evan and Ashlee went on stage for a perfomance. Jagger, their three year old daughter wasn't in attendance daughter wasn't in attendance but she was recently pictured with her mom Ashlee at a makeup event held in Los Angeles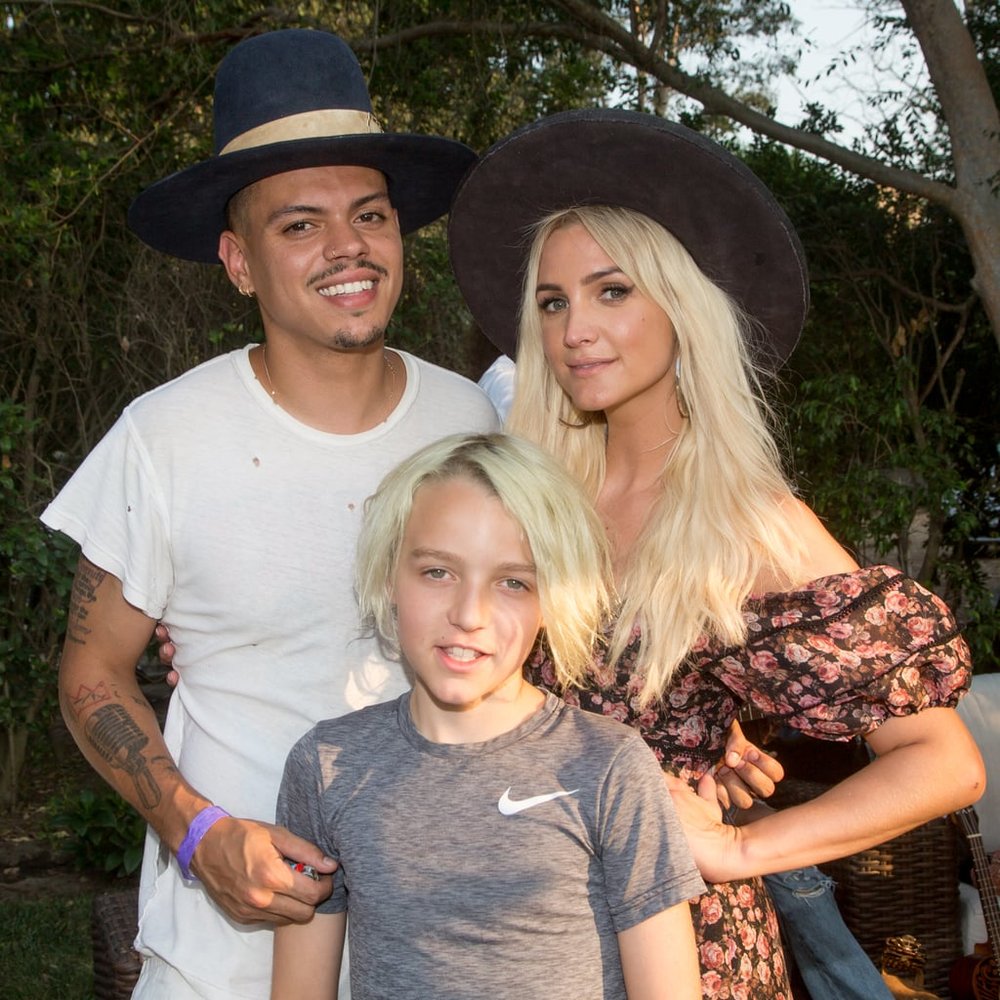 ASHLEE+EVAN Show
At the moment, Ashlee and her husband are preparing for the premiere of ASHLEE+EVAN,the couple's E! Docuseries. The show is set to debut on the 9th of September and will record how the couple manage their roles as musicians and as parents. Not only will the viewers get to listen to the couple's new music, more detailed happenings in their family time and love life  will also be notable features.
Better put, viewers wouldn't just get to enjoy the creative process of writing and recording their first album together, the series of six episodes will also show viewers their close knit group of long-age friends, and particularly show their parenting techniquesin raising their children in the city of Los Angeles.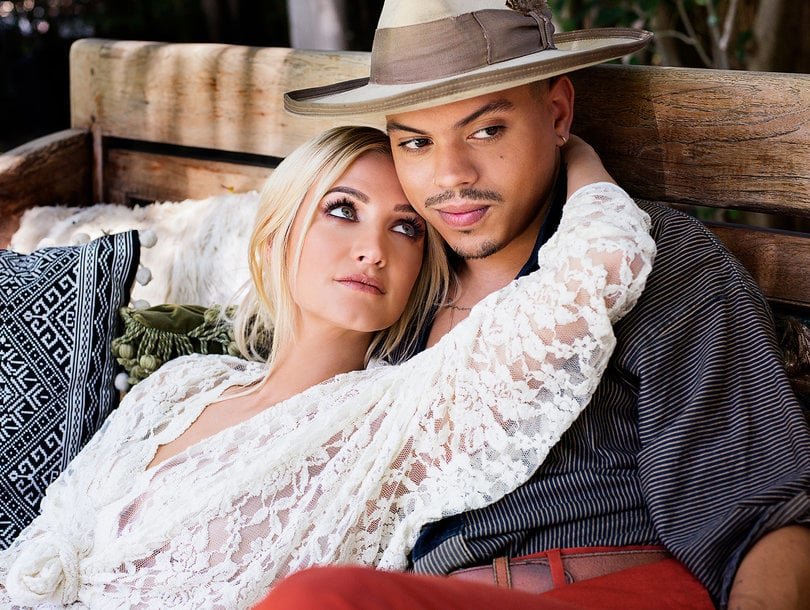 In the clip released, Evan had a lot of sweet and pleasant things to express about his wife, the 33year old sister of Jennifer Simpson. Evan noted that his wife, Ashlee, is super talented and added that he thinks her career is incredible. Ashlee expressed a slight trouble in talking about her husband's popular roles in major movies but she remains confident in Evan and also noted that they have the ability to produce good music together.
Typically, both spouses have busy schedules and have to travel a lot, but they still show constant and consistent love and unwavering support for each other. Ashlee from the year 2004 to 2005 starred in"The Ashlee Simpson Show" which aired on MTV. Both of them have, however, stated that this show would be different. Sometime in May, Evan noted that the series is going to be more of a documentary. He added that they created the series before subsequently pitching it.
It will be recalled that Ashlee took some time off her career in 2008 to raise Bronx and met Ross in 2013 and thy had Jagger Snow. This show will be putting her back on the screen for the first time in a couple of years. She expressed her nervousness, but still maintained hope that they would get things right.
While speaking on how the show would have no adverse effect on their relationship, Ross noted earlier that it is commonplace for stress to have its toll on the relationships in the industry. He, however, added that if a marriage or relationship is supposed to be, then having a show or being in the industry could have no adverse effect on such a relationship.
The show is expected to kick off on the 9th of September at 10 p.m. and it will commence with an hour-long premiere and subsequently followed by five different thirty minutes long episodes in coming weeks.
Possible Family Expansion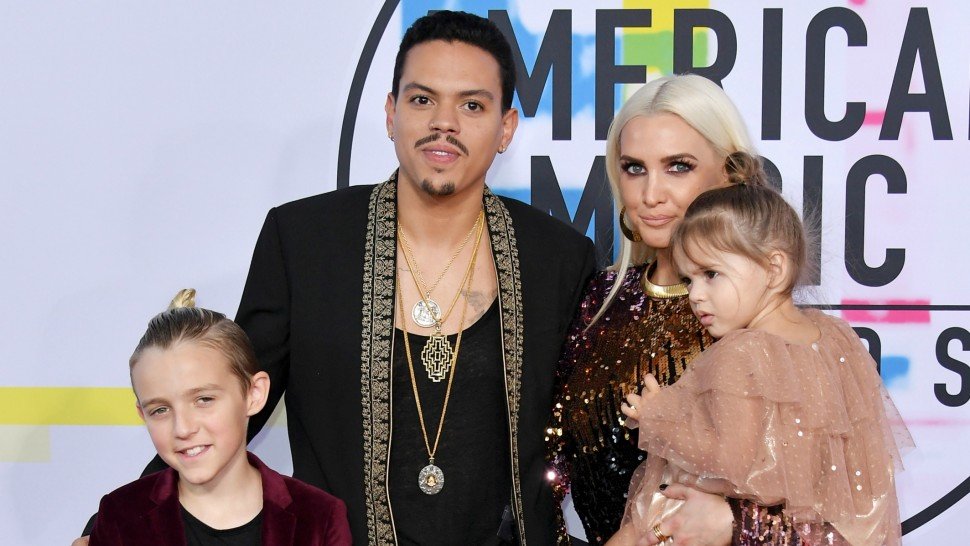 On the family front, the couple reportedly expressed in an interview their interest in a possible family expansion.  Ashlee and Evan in the past have talked about a possible family expansion but they are now more definite about the number of kids they intend to have.
Ashlee and Evan tied the knot in 2014 and now have one daughter and they have stated that they want to have more kids. Ross is son to Diane Ross whom they fondly referred to as Mama D on the interview. They both showered praises on her and expressed how amazingly supportive she has been to their family.
In addition to their upcoming show, they also have a clothing line together. The clothing line was designed by both of them and is known as Jagger Snow for Zadig & Voltaire. According to them, the idea for the clothing line was developed from a popular funny issue common to most couples which is stealing the other spouse's clothes.