Time and again, we have seen celebrities show up to red-carpet events putting on the finest makeup and adorning their wildest outfits. Such gala affairs are a treat for cosmetic companies, paparazzi, and most importantly, fans who are on the lookout for the latest trends.
But a new age is dawning upon us! Stars are ready to ditch the powders and foundations to pull off a fresh look. We have seen a flurry of hashtags like #wokeuplikethis and #nomakeup dominating the trend lists. Here are some of the big names who were quick in joining the bandwagon.
Shakira – Laundry Service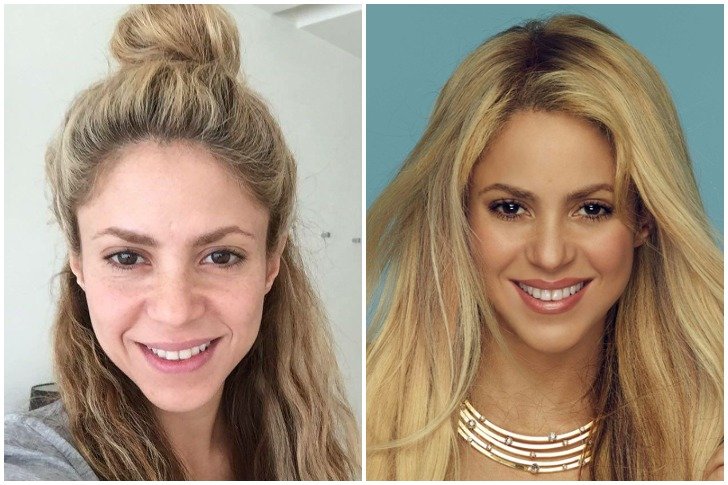 It is not an easy job to get a snap of a barefaced celebrity; many female A-listers today wouldn't want to be spotted without a full face of makeup on. But, Shakira is a natural, and above all, the confidence she radiates when she goes out fresh-faced makes her look even more gorgeous.
The Colombian beauty has her beautiful Hispanic lineage to thank for her appearance. How else can you explain such an allure? The 'Waka Waka' singer is now in her forties, but even after a tiring dance routine on stage, she manages to look great. Hands down, Shakira, for the natural beauty pageant!