Kate Middleton and Prince William's middle child and only daughter, Princess Charlotte, fourth birthday is coming up. And to prepare for the big day, her hands-on mom decided to take some portraits of the cute royal for the upcoming occasion.
The pictures turned out to be great judging from some of the ones the Cambridges recently shared with the public. Being ever observant, people were quite surprised that the Princess is beginning to look like both her grandma and great grandma.
Queenly Looks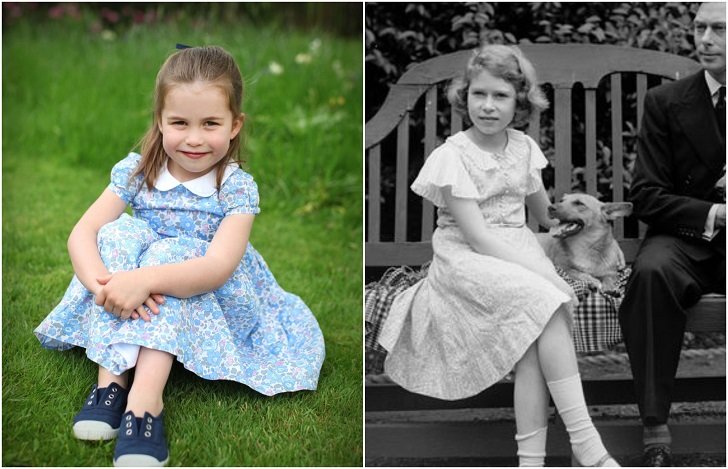 Upon release of the Princess' birthday photos taken in the gardens of their Norfolk home, people immediately pointed out the similarities between her and her great grandmother, Queen Elizabeth II.
Some commenters on Instagram, where the photos were also posted, even called Princess Charlotte as the Queen's mini version. Meanwhile, some said that the young royal definitely inherited the reigning monarch's eyes and brows. Others said that she also got the Queen's characteristic nose and jawline.
While she may not follow the Queen's footsteps to sit on the throne, she's definitely on the way to looking as regal as her when she grows up. Princess Charlotte is currently fourth in line in the succession for Great Britain's throne just right behind her older brother, Prince George.
Birthday photos of Princess Charlotte's baby brother Prince Louis have also been released right before hers. The youngest Cambridge just celebrated his first birthday last April.
Resemblance to Grandma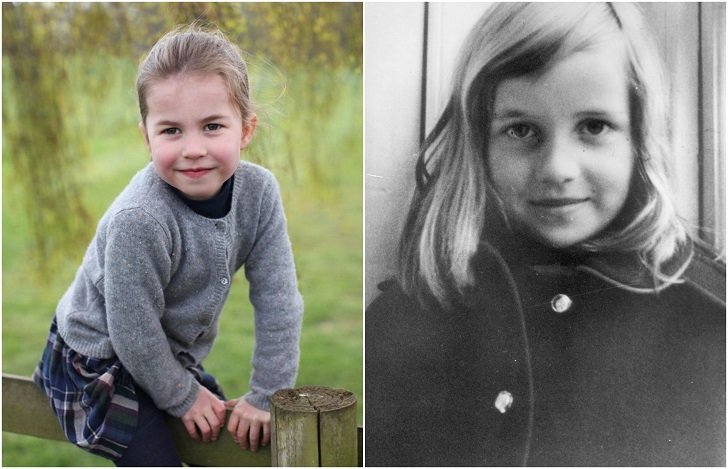 There are also plenty of netizens who compared Princess Charlotte's looks to her dad, Prince William's and by extension to her grandmother as well.
As one commenter put it, the Princess looks just like her dad, who in turn looks like his mom, Princess Diana. They were particularly observant of the three generations of royals' eye color which, as it turns out, are all in a similar shade of blue.
People also said that the Princess' cheeks and self-confidence are traits she inherited from her late grandmother.
Meanwhile, netizens didn't forget to attribute Princess Charlotte's brown hair color to her mom, who's known for her beautiful brunette locks. Out of all three Cambridge children, it seems that only the Princess inherited her mom's hair as her brothers are both blonds just like their dad.
'Rowdy Party'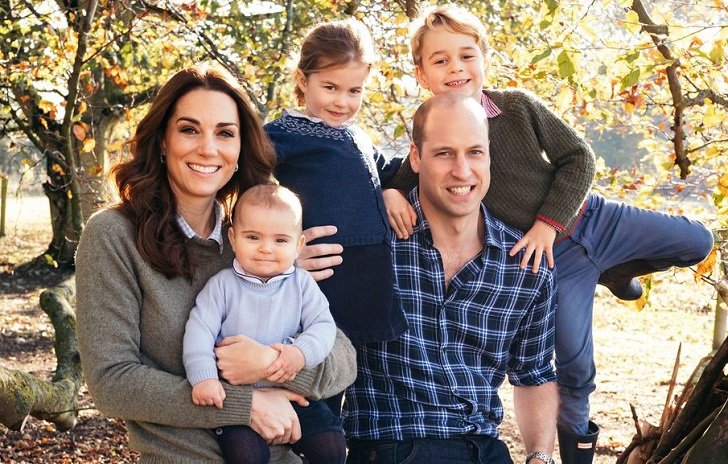 Going back to Princess Charlotte's birthday, Prince William has let it slip to author Julia Donaldson that they're planning to have a 'rowdy party' to celebrate her special day with her friends and family.
This doesn't come as a surprise considering the young royal's energetic demeanor and happy disposition. In fact, both of her parents have said that she's particularly interested in performing and dancing. Her mom has even let her take dancing lessons.