While most couples only have themselves to answer to when it comes to the decision of having kids, royal couples have an entire country to keep in mind.
That is because the topic of children and how many of them a couple should have is directly linked to ensuring heirs and the succession to the British throne.
Prince William, who's set to succeed his father Charles after his queen grandmother Elizabeth II's reign ends, and Kate Middleton have already secured three possible heirs with their children: Prince George (born in 2013), Princess Charlotte (born in 2015) and Prince Louis (born in 2018). But fans of the Duke and Duchess of Cambridge can't help but wonder whether the royal couple is still planning to have any more children.
Hopes for a fourth Windsor from William and Kate sparked after the latter said she was feeling "broody" seeing an adorable baby boy during a recent visit to Northern Ireland. But while Kate may be up for one last child, her husband won't probably on board with it.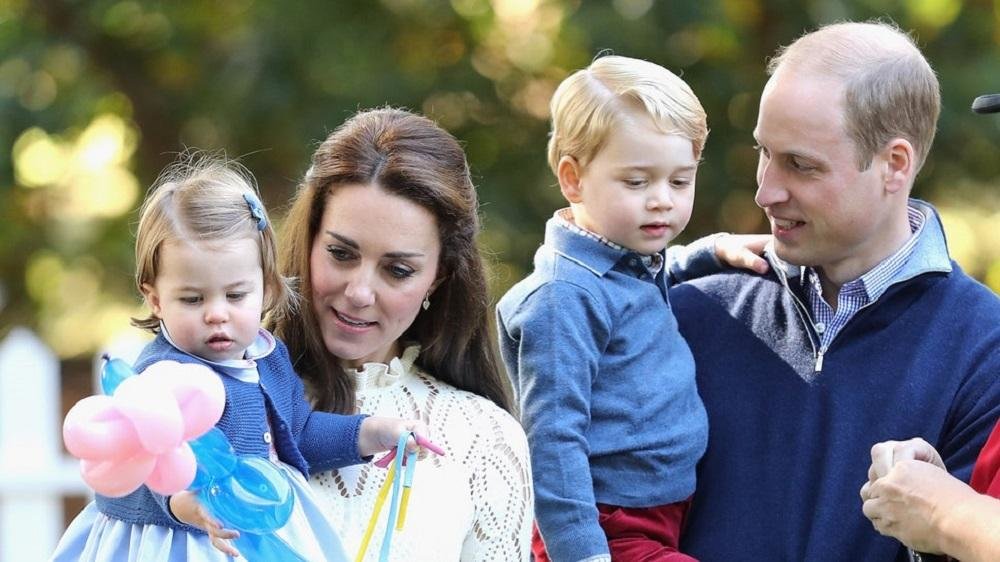 The Prince's Worry
Kate was already 30 years old when she became pregnant with her firstborn George in late 2012. While this isn't a cause of concern then, her age may become a hindrance should the couple decide to aim for a bigger family.
According to doctors, 35 may be considered to be an advanced age for maternity. The Duchess is now 37 years old. Though it's also worth noting that the Duchess of Sussex and wife to William's younger brother Harry, Meghan Markle is also the same age and currently pregnant with her first child.
Still, Prince William will most likely not want a fourth prince or princess in order to preserve the health of his wife.
A Risky Choice
Having babies at an older age makes women prone to pregnancy complications like high blood pressure and gestational diabetes. It can also affect the baby in numerous negative ways as older mothers tend to give birth to babies with chromosomal abnormalities.
There is also the greater risk of having a miscarriage and needing a C-section which can really take a toll on a woman's health.
However, the primary reason why Prince William won't be up for another baby is that the Duchess' body doesn't take to pregnancy well as she suffers from a rare condition.
The Duchess' Delicate Condition
Most pregnant women only suffer from a milder form of morning sickness at the beginning of their pregnancy.
Hyperemesis gravidarum is a rare pregnancy condition which causes vomiting and severe nausea leading to vitamin deficiencies, dehydration, and difficulty in maintaining a normal weight.
It's estimated that only 0.5% of pregnant women suffer from the condition.
The condition also often leads to hospitalization when these symptoms become a serious threat. Case in point, Kate's first brush with hyperemesis gravidarum, while she was carrying Prince George, led to her landing in a hospital after getting dehydrated due to constant vomiting.
In the end, the final decision will still be up to Kate who would probably have a lot of thinking to do as she weighs all the consequences of having a fourth child at her age.