2018 has unfortunately been a year of celebrities breaking up and it is definitely devastating. However, it is also a year of multiple engagements, marriages, and of course pregnancy revelations. Most celebrities tend to try and keep their pregnancy as much as possible. In fact, there are some who actually try and hide it.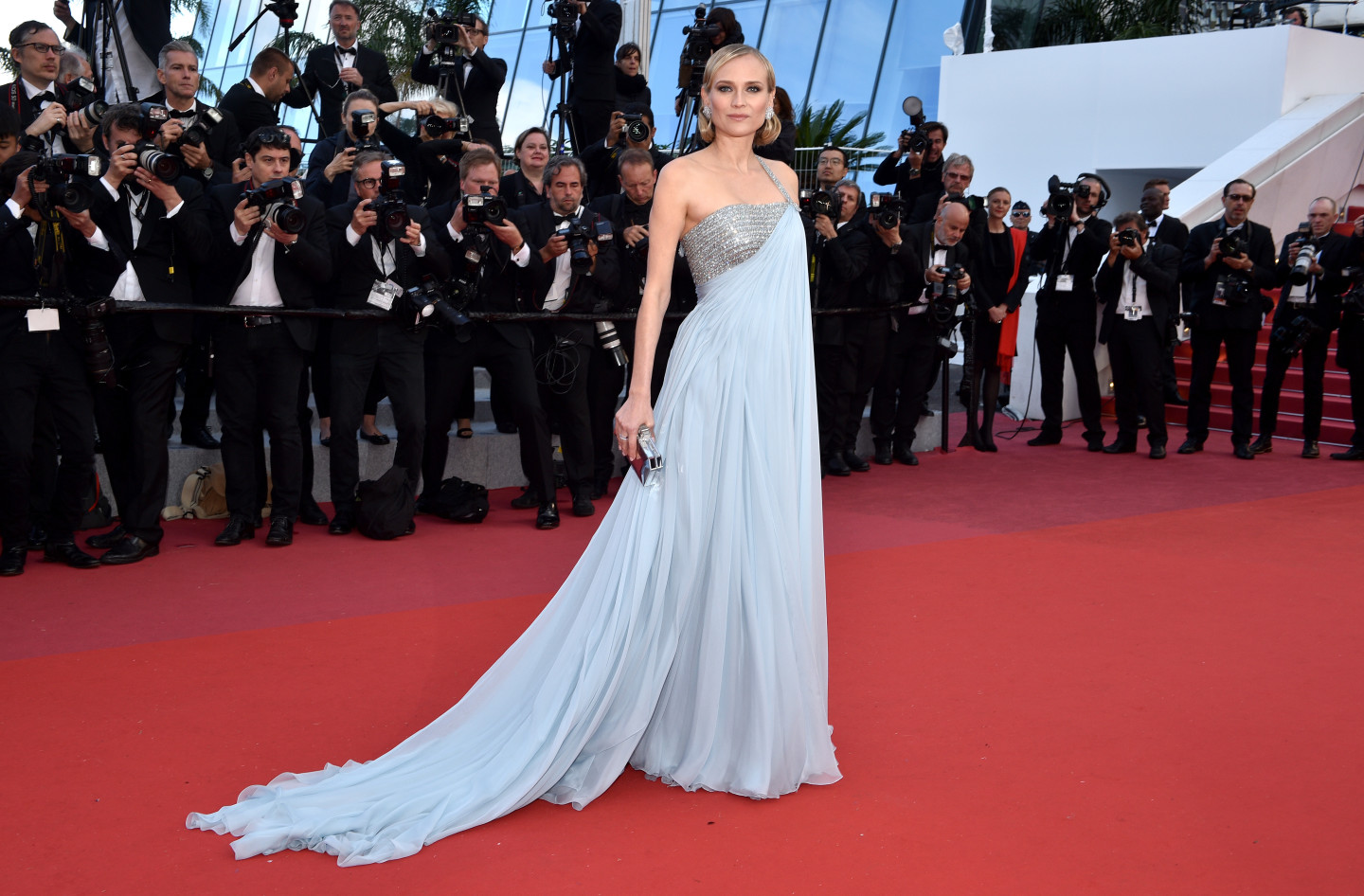 Some of the most recent personalities who have tried to hide their pregnancy to the public is Kylie Jenner, who got pregnant last year and gave birth to a baby girl named Stormi earlier this year.
Another celebrity who hid her pregnancy for a while is singer Cardi B, who admitted that she had actually tried to hide her baby bump for months, by wearing lose and multiple layers of clothing. This next one is actress Diane Kruger, who is expecting her first child with actor Norman Reedus. Then again, their fans were actually surprised by the news since they didn't even know that the two are together.
Reedus and Kruger Timeline
Diane Kruger and Norman Reedus met in 2015 while they were filming Sky. The actress revealed that she has never actually met Reedus, and only knowing him in his role in The Walking Dead. The film actually starred Kruger's former lover Joshua Jackson. She admitted that it was incredibly difficult for her to shoot the intimate scenes with Kruger, which are quite a lot, since they just met and the film also stars her boyfriend at that time. Kruger on the other hand, said that being with the actress was a total dream. In an interview with People magazine, the actress even described him as easygoing and pretty relaxed, which put her at ease on doing the scenes with him.
This is when the rumor of Kruger being unfaithful to Jackson since obviously, there were tons of intimate scenes with Reedus in the film and her boyfriend at that time was even part of the film. It was in July 2016 when Kruger and Jackson announced their split after being together for more than a decade. Then again, in an interview with Kruger he next year, she revealed that they have ended things way before the announcement.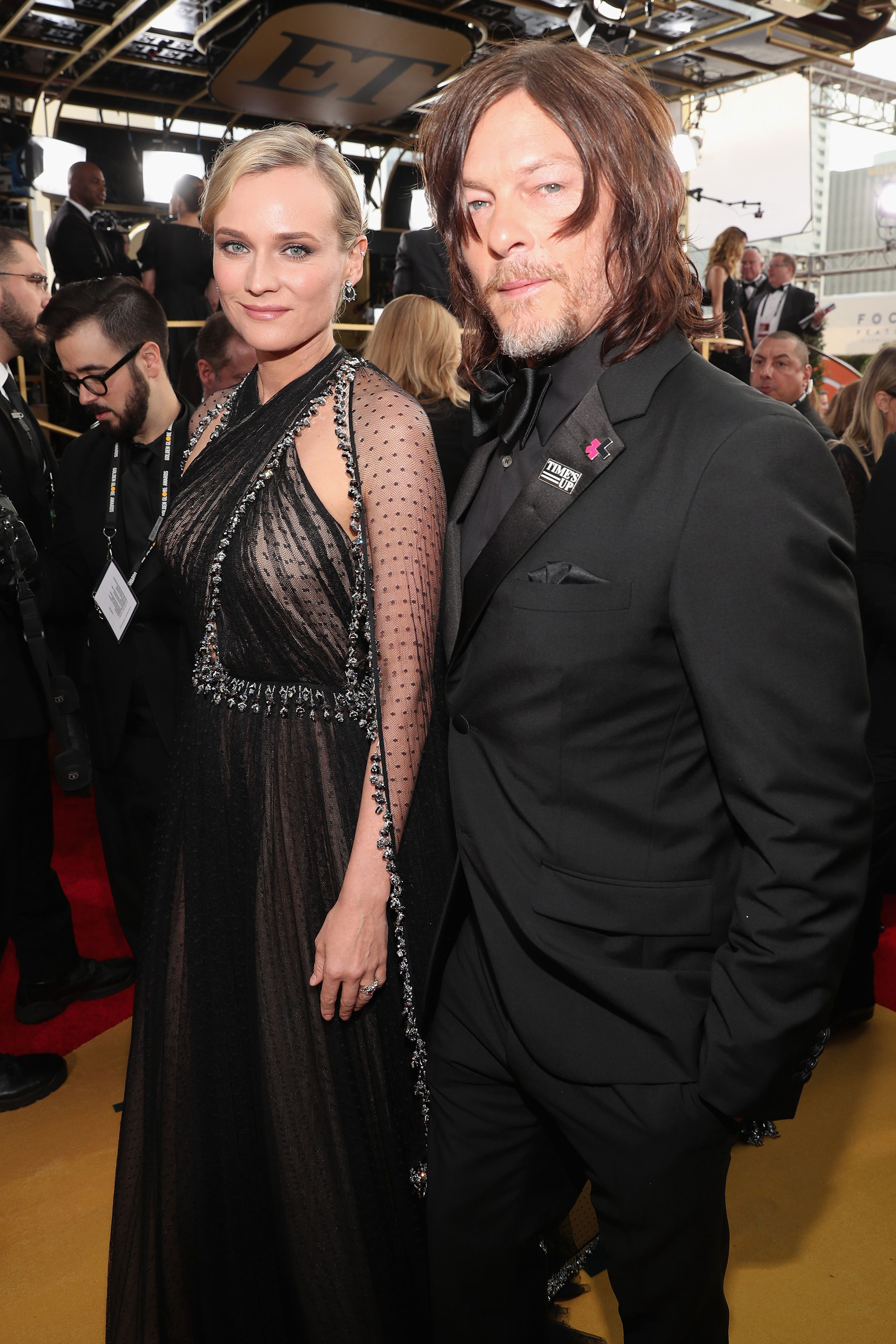 It was around the mid quarter of 2017 when Kruger and Reedus officially came out as a couple, when they were photographed sharing a smooch around New York City. A year later, the two seemed to be going strong and were even spotted enjoying their trip to Costa Rica. They also made their red carpet debut at the Golden Globes earlier this year. However, when Kruger made an appearance at the Cannes Film Festival red carpet, she seemed to be hiding a small baby bump under her dress but no official announcement was made.
Kruger Shows Off Baby Bump
Recently, the German actress and model was photographed while she was hailing a cab in New York City, and let's just say that there is no more hiding of her pregnancy since her full belly was on display. Kruger was wearing a blueish floral top that the air blew, which revealed the growing baby bump. She paired it with some jeans and white boots, while wearing pink sunglasses. This will be Kruger's first child, while her boyfriend is already a father to a teenage boy Mingus Reedus, from his previous relationship with Helena Christiensen.
According to some sources, the actress is now in her second trimester and is very excited. Of course, there is no news as to what the gender of the baby will be. However, it turns out that the couple will indeed be staying in New York City and might build a family there. That is because it was reported that the expectant couple has purchased an $11.75 million 19th century townhouse. It is a 3,800 square-feet home that actually has eight fireplaces, four bathrooms, and a roof terrace with an overlooking view of the city. Kruger sold her villa back in 2017, which she shared with former partner Joshua Jackson back in California.
It isn't clear as to when will the couple be moving on to their new home but one thing is for sure, this will be their new family home once their new bundle of joy arrives.