Baby Bieber
Congratulations are in order for the Bieber family as they welcome their newest bundle of joy, Bay Bieber. The beautiful baby girl was born to Jeremy Bieber, dad to pop-star Justin Bieber, and Chelsey Rebelo, Justin's stepmother.
It will be recalled that the 43-year-old father of 4 children officially tied the knot with 30-year-old Chesley in February this year. Their wedding took place in Jamaica and Justin was in attendance at the wedding as Jeremy's best man. Justin was in attendance at the wedding with his ex-girlfriend, Selena Gomez.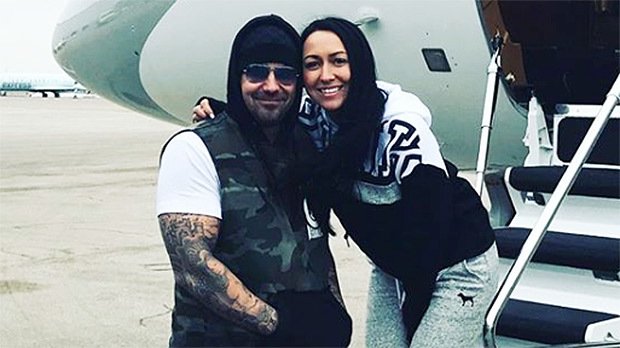 Jeremy is father to Justin, 24 years old, Jazmyn, 10 years old, Jaxon, 8 years old and the new baby girl, Bay Bieber. Chelsey is also mother to Allie, 11 years old who also now has a new baby sister. Bay happens to be the couple's first baby together.
Excitement In Bieber Family
The couple first made the announcement six months ago that they were expecting a baby. Jeremy who boasts of over 2 million followers on Instagram, officially announced the birth of Bay Bieber on his Instagram page on Thursday morning. A while before the post featuring the new baby Bay and Chelsey, Jeremy shared a post revealing his preparations for the baby's delivery, humorously referring to himself as "Dr. Bieber". The excited father shared a picture of himself, his wife and their new baby announcing the baby's birth at about 8:30 a.m. He also posted the announcement on his Twitter page with an almost similar caption.
Chelsey all through the pregnancy period updated her Instagram followers regularly about the increasing size of her baby bump. The mother of two also used her page to regularly update her followers on other family events by sharing pictures of their children whenever they had an outing. The most recent picture before Bay Bieber's birth was the children at a fast-food spot and a beach getting ice cream.
She has also posted different pictures of Baby Bay, one of which is Jeremy snuggling the little baby Bay. The Canadian singer, Justin Bieber, also shared in the family excitement as he took to his Instagram page to share a close-up picture of his new little sister, addressing the baby as the newest Bieber.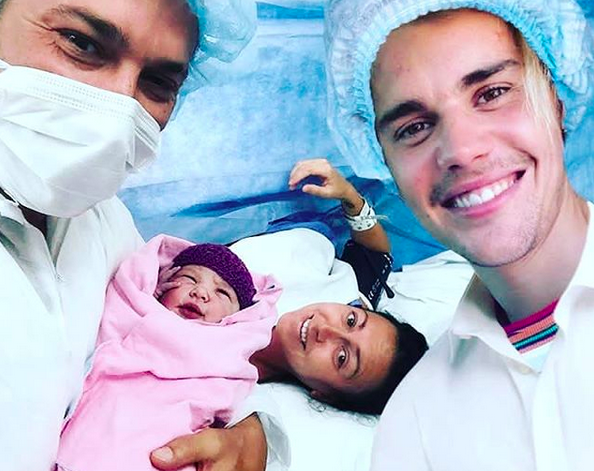 Justin and his father's relationship has kept on waxing stronger given that Justin once noted that his father was 18 at the time of his birth and wasn't in a place that made him capable of raising a kid.
However, in a 2015 interview, Justin noted that his father couldn't be referred to as deadbeat to clear the popular misconception that Jeremy was a deadbeat father. According to Justin, since Jeremy came back to his life, he remained in his life. In December 2017, he took to his Instagram page to express his love for his father. In addition to that, he also commented on the importance of fighting for relationships, particularly with one's family.
Hailey and Justin's Engagement
Bay Bieber's arrival is another major source of celebration for the Biebers this year. The birth of the baby comes the month following Justin's engagement to his fiancée Hailey Baldwin. Baldwin and Justin got engaged last month while they were on a Bahamas trip.
Justin, 24 years and Baldwin, 21 years, are walking down the aisle soon enough as sources claim that they do not intend to have a lengthy engagement. As such, plans for their wedding have already begun. Another insider source hinted that the nuptials of the couple has a high likelihood of being a privately organized one. According to the source, they intend to make it a small one with just members of their family rather than a loud celebrity wedding. Their marriage is for love according to the source, and they do not intend for it to be a flashy wedding.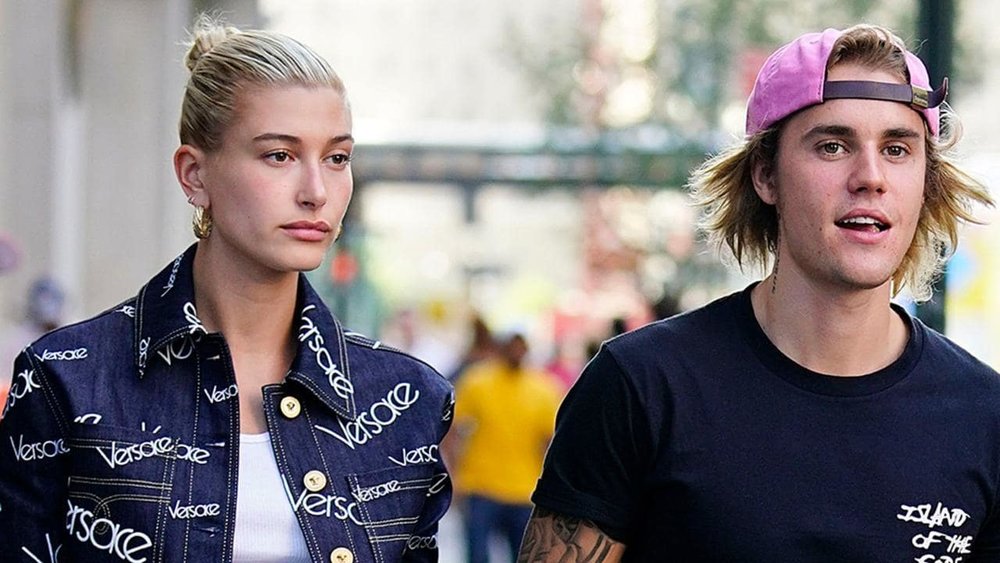 Justin and Hailey dated for a while back in 2016 before they rekindled their romance sometime in June. In his Instagram announcement, he referred to Baldwin as the love of his life and expressed how much they both compliment each other. Baldwin also took to her Twitter page to confirm their engagement. While speaking to a media outlet recently, she said she was short of words to express gratitude for finding Justin whom she referred to as the one.