Before becoming the first lady of the United States, Melania Trump, then Melania Knauss, worked as a model. While her career didn't enjoy much success, the Slovenian beauty managed to snag a coveted Vogue cover when she married billionaire President Donald Trump.
Unfortunately, that may have been her first and last time on it considering the ongoing supposed feud between the presidential couple and the magazine's editor-in-chief.
Great Beginnings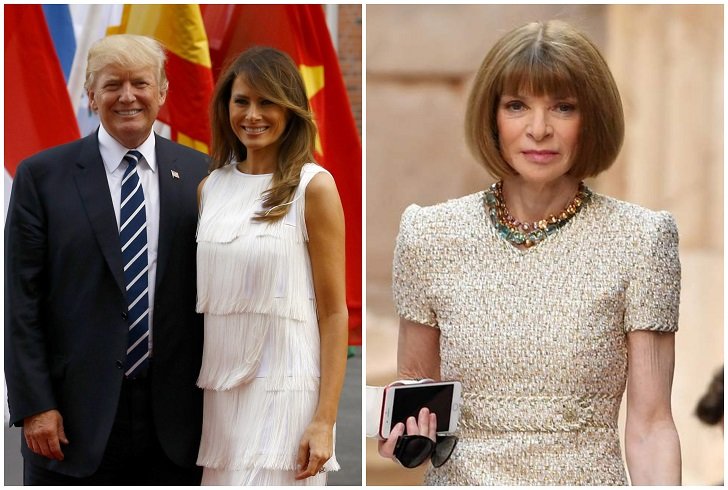 The two parties initially started on good terms. Back in 2005, Melania was even asked to be on the cover of Vogue where she wore her $100,000 Dior wedding gown. The then bride-to-be met up personally with Anna Wintour, Vogue's editor-in-chief, during the Paris Fashion Week. She was also helped by another Vogue editor, Andre Leon Talley, in picking her wedding dress.
When the Melania cover issue of Vogue appeared on stands in February 2005, it bore a photo spread along with a 14-page story on 'how to marry a billionaire'.
Their connection doesn't stop there. It was at the 2004 Met Gala that now-President Trump proposed to Melania. The extravagant event has been chaired by Wintour since 1995. The billionaire proposed to his girlfriend of five years with a 15-carat diamond ring.
The last Vogue story about Melania appeared in a 2018 issue where her White House Christmas decorations were criticized for looking like they came straight out of a dystopian future.
Wintour's Political Beliefs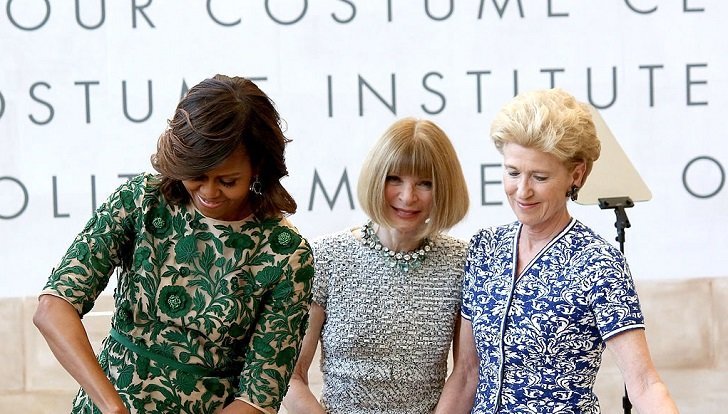 But it seems that Wintour's relationship with the Trumps has turned sour.
Just recently, the 69-year-old editor made a few remarks in an interview with Christiane Amanpour that were interpreted by many to mean that Vogue doesn't want the current first lady on the magazine's cover.
Talking about the previous female political figures that made it into the Vogue cover, Wintour said that they were chosen because they are icons and inspire women all over the world.
Former first lady Michelle Obama has been on the cover of the magazine for three times now which makes the absence of a Melania cover story more and more a point of contention.
Some critics have pointed out Wintour's own political leanings as an influence in this decision to not give the first lady another cover. Back in the 2016 elections, the editor endorsed Hillary Clinton for presidency over Trump. It can be remembered that Clinton also became the first lady to be on the cover of Vogue when she appeared on it in 1998.
No Magazine Covers For Melania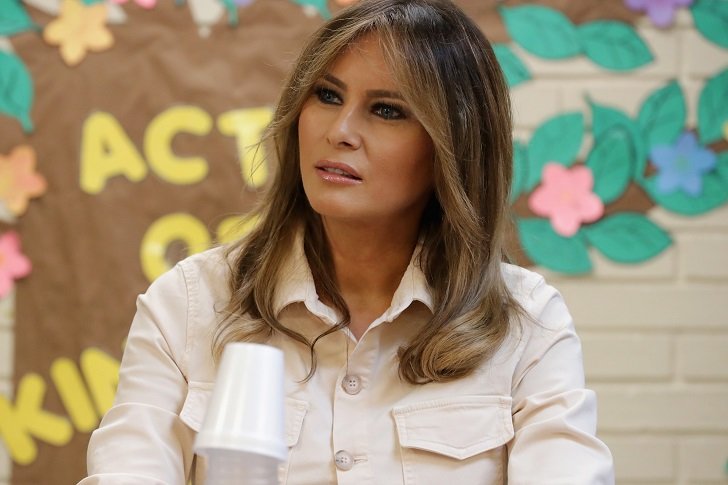 It's worth noting though that Vogue isn't the only magazine to 'ignore' the first lady. Her supporters have noticed how the former model has never been on the cover of any major lifestyle and fashion magazines since her husband's election.
The same supporters say that this is because many cultural 'tastemakers' do not agree with the president's politics.