Back in 2003, veteran actor Bill Murray starred in a quirky romantic dramedy film called 'Lost In Translation'. In the film, he played an aging actor going about his lonely ways in Tokyo where he meets a companion in the character of a young Scarlett Johansson.
He might have just accidentally recreated this film in real life.
Co-stars at Cannes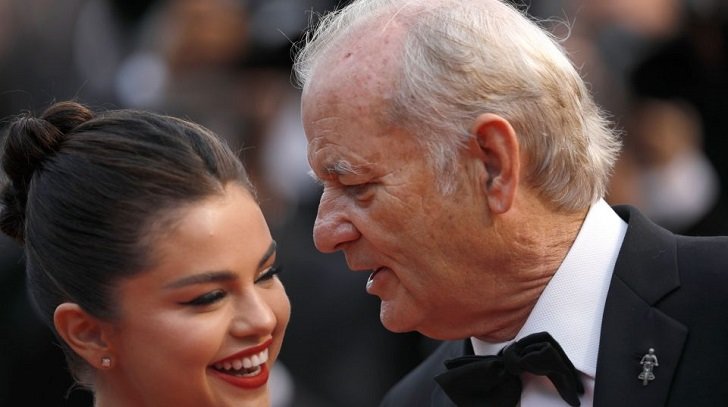 Although Selena Gomez and Murray are just friends, meeting as co-stars in a Jim Jarmusch zombie movie, they caused quite the stir during their sweet red carpet moments at the Cannes Film Festival.
Photographers snapped plenty of candid shots between the two. But a picture of the 68-year-old actor whispering to his young smiling co-star got everybody's attention. Netizens immediately went into high gear and shipping the actors after seeing these photos.
Taking things lightly, the 26-year-old singer answered fans' comments about her and Murray's relationship playfully. She even joked about how they're going to get married soon in an Instagram post where she recapped her first ever appearance at Cannes.
Selena's Bodyguard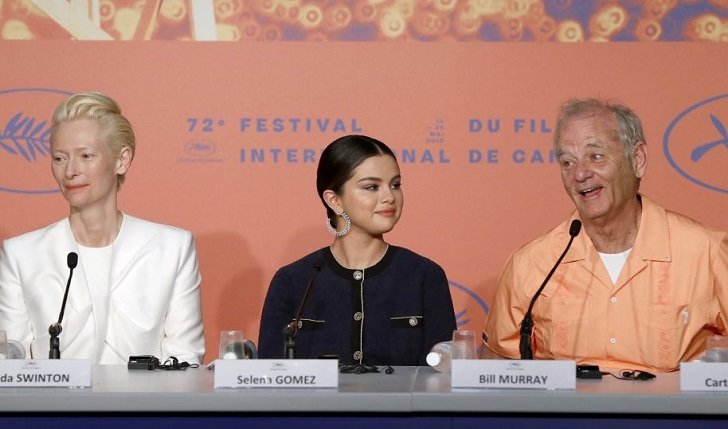 When asked about their much talked about moment, Murray admitted that he doesn't even remember what he said to Gomez at the moment. The legendary comedian was apparently just trying to keep his co-star at ease as it was her first time at the French film festival.
He also revealed that he isn't quite sure yet, who 'Selena Gomez' the pop icon is. But he said that 'Gomez', his nickname for the singer, is who he really likes. It seems like the two really bonded while shooting their film 'The Dead Don't Die' with Murray calling the actress bright and kind.
Thus, Murray took it upon himself to serve as her 'bodyguard' during the chaotic red carpet event. He even joked about being her boyfriend for a while but said that she'll have to fix him up first.
Dating Rumors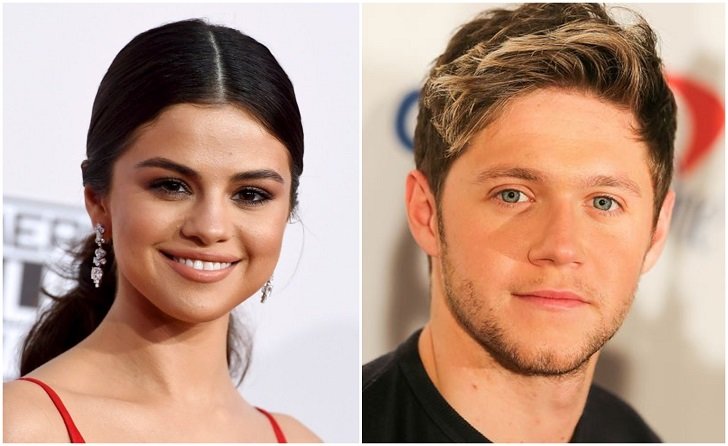 While it seems like Gomez and Murray are just buddies, she really isn't a stranger to dating rumors. With her ex Justin Bieber finally hitched to Hailey Baldwin, the young star has been linked to various celebrities.
Just last month, news about Gomez's love life picked up traction again when she was seen getting close with an unnamed guy while at Disneyland. A source, however, immediately nipped this rumor in the bud. Apparently, the hitmaker and the man are just friends.
Meanwhile, she's also been recently spotted hanging out with fellow musician Niall Horan. This led fans to speculate about the two's relationship status. It's worth noting though that the two has been linked with each other since 2016 and nothing has ever been confirmed.
Safe to say, Gomez is most likely single at the moment and probably trying to keep her word about focussing on her career first.