The third generation members of the royal family are indeed of age now to start their own respective families. Started by Prince William back in 2011, he tied the knot with his college sweetheart, Kate Middleton. 7 years had passed and they now have three children, Prince George, Princess Charlotte, and Prince Louis. Just last May, his younger brother, Prince Harry got married to American actress Meghan Markle.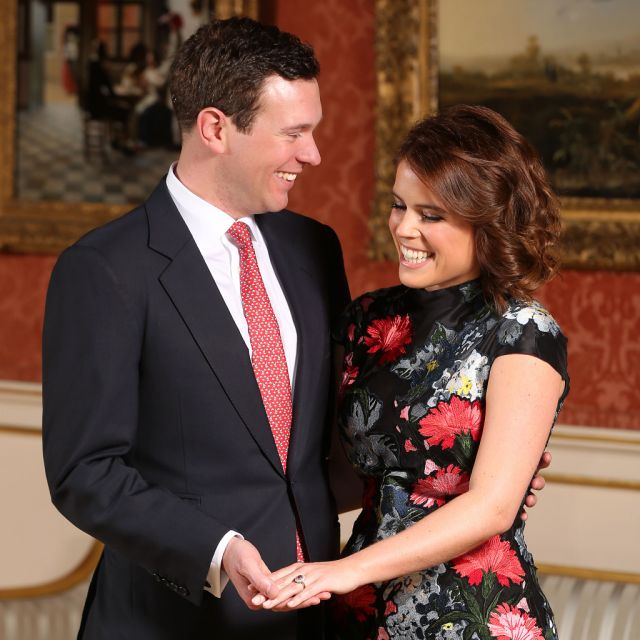 Just a few months after that specific royal wedding, there will actually be another one that will happen this coming October. This is the third time that a royal wedding will take place in the 21st century, that an heir to the throne will marry someone who is not born of noble blood.
Princess Eugenie and Jack Brooksbank
The 28-year-old princess is actually the youngest daughter of Prince Andrew and Sarah Ferguson. Prince Andrew is the Queen's third child, which means that Princess Eugenie is actually on the ninth spot from the throne. Behind her uncle, Prince Charles, her cousin, Prince William, and his three children, Prince George, Princess Charlotte, and Prince Louis. As well as her other cousin, Prince Harry, her father, Prince Andrew, and elder sister, Princess Beatrice.
As a member of the British royal family but not a direct successor, she didn't exactly need to ask her grandmother, the Queen, for permission on her marriage because of the Succession to the Crown Act. Even if she is not marrying someone who is a part of any other royal family, she may actually keep her royal style as well as her title when she gets married. She will also have the option of taking her husband's last name.
She is not exactly as famous as Prince William and Prince Harry, which is why royal experts don't really think that the wedding would need to be as big as the royal weddings back in 2011 and last May. It was in January earlier this year when the Duke of York's office officially announced that Princess Eugenie will tie the knot with Jack Brooksbank this coming October at the same chapel where Prince Harry and Meghan got married earlier this May.
Princess Eugenie and Jack Brooksbank would like to invite members of the public to join their wedding on 12th October, 2018, to attend inside the Precincts of Windsor Castle. https://t.co/JwTycQ1nny pic.twitter.com/ywVFAkHq5X

— The Duke of York (@TheDukeOfYork) July 18, 2018
It was reported that Brooksbank proposed to the princess in Nicaragua when they were there on a holiday. It was also said that he didn't actually bring a ring at that time but already bought an oval-cut Padparadscha sapphire ring. When they came back from their trip, the couple destined the ring together and it turned out to be a salmon-pink sapphire that is surrounded by a halo of diamonds on a gold band. They are currently living at the Kensington Palace, where Prince William and his family also resides.
What You Need To Know
Ever since the engagement was announced, people then couldn't help but wonder who exactly is this guy marrying a princess. Even if he has been with the princess for more than 7 years, there is still not much known about him. Brooksbank is actually a wine merchant, he has been in the hospitality route for years. His first job was actually as a waiter at a pub, and this is where he first met Prince Harry. However, he met the princess while skiing in Switzerland.
The Duke and Duchess of York are delighted to announce the engagement of Princess Eugenie to Mr. Jack Brooksbank. pic.twitter.com/AjJDZ2jXCP

— The Duke of York (@TheDukeOfYork) January 22, 2018
He then became a nightclub manager for the Chelsea Mahiki nightclub before getting into the business of George Clooney and Rande Gerber's Casamigos Tequila two years ago as their ambassador. The Duke and the Duchess of York on the other hand, who will be Jack's future in-laws, already sees him as a son and are thrilled for the two finally getting married after being together for so many years. They really do speak very highly of him especially during interviews.
People think that he is just another commoner, however, it turns out that Jack came from a family of barons. Sir John Spencer Coke, who is his great-grandfather was actually a Gentleman Usher to the late King George VI. So technically, he isn't just simply no one in the aristocratic lineage.
Their big day will actually be on this coming October 12th, and more than a thousand people are said to be invited to the event. It is expected that as Prince William's cousin, Prince George and Princess Charlotte will be page boy and flower girl at the wedding. Princess Eugenia also revealed that she would ban any form of plastic on her special day since she has been known to be a supporter of charities that focus on saving the earth.