Meghan Markle's fashion taste has been lauded by many even before she married into the British royal family. But since she officially became Duchess of Sussex last year, there's been a noticeable change in the way she dresses.
Rumor has it that she takes inspiration from two of the most iconic and influential women ever in history.
Taking Cues From Her Mother-In-Law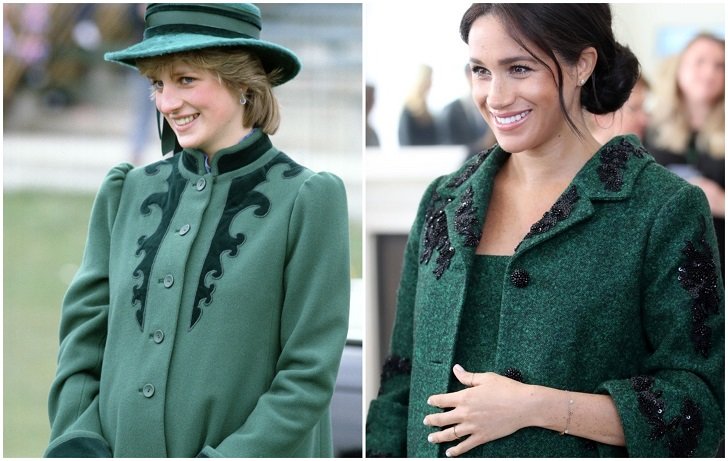 The comparisons between the deceased Princess Diana, Prince Harry's mother, and Markle have often made it into the news. Not surprising since the Duchess, who styles herself for events, actually takes inspiration from her mother-in-law.
According to sources, the 37-year-old former actress is very much aware that any photo of her will likely be used as part of history books in the future. That's why she really makes sure to go for classic looks instead of following trends. Thus, she looks back on iconic outfits in history to inspire her choices.
But her admiration for Princess Diana doesn't stop there. It seems that Markle is also taking notes from her mother-in-laws charity work.
During her time as Princess of Wales, she was focused on causes involving the arts and even controversial ones like the AIDS epidemic of the 80s. She is also credited for helping in the de-stigmatization of the disease. Her work with Halo Trust before her death is another lauded cause.
Meanwhile, Markle is committed to issues like women's education and arts. Like Princess Diana, she is also a patron of the arts and has even taken over the National Theatre from the queen.
Stealing Jackie O's Style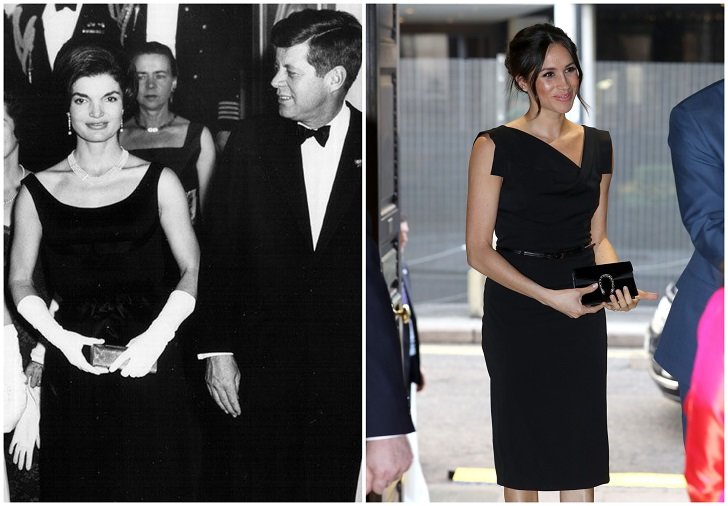 Another of Markle's style inspirations is former first lady President John F. Kennedy, Jackie Kennedy Onassis.
Being one of the most fashionable and photographed women of her time, Jackie O, as she is popularly known, has inspired millions of women since. Her legacy endures in Markle's most recent fashion choices.
One notable instance of Markle paying homage to Jackie O is the little belted black dress she wore in an event a month before her marriage. She continued on by adopting a more elegant and sleek style during her tours with her husband Prince Harry.
According to sources, Markle's preference for understated clothing is also an attempt to draw attention away from herself and towards the charity work, she's currently doing.
Future Icon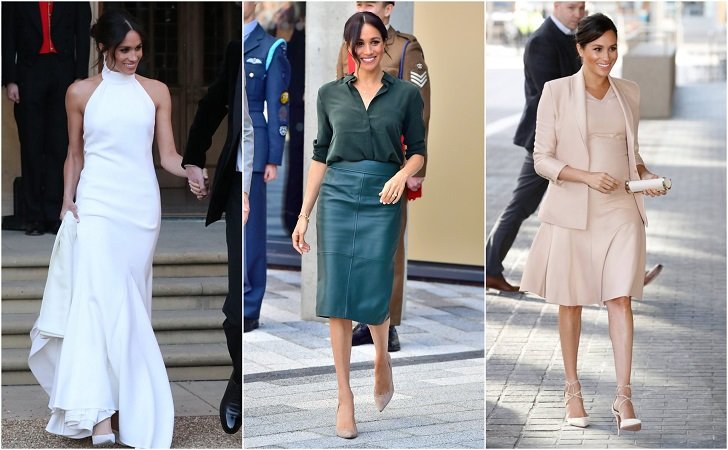 While Markle is taking inspiration from icons of the past, she is slowly but surely starting to cement herself as a fashion icon as well.
What more, she is reportedly self-aware of her influence to create trends and change lives with her choice of only wearing clothes from ethical fashion brands.