When you are dating, and probably your future wife, a billionaire, you have to deliver. More so if it is Kylie Jenner, the makeup maven who recently turned 22 in an expected lavish getaway to Europe.
Touted as the youngest self-made billionaire, it must have been daunting to be Travis Scott, the reality star's baby daddy, because the pressure is there, albeit not necessarily mentioned nor written. Why? Because apart from being with one of the most influential entrepreneurs, the Kardashian-Jenner family is used to receiving posh presents.
Italy Trip
As you probably know by now, the Kylie Cosmetics founder, Travis, baby Stormi Webster, and some family and friends flew in style to Italy via a private jet and boarded a massive superyacht Tranquility to cruise the waters near Positano.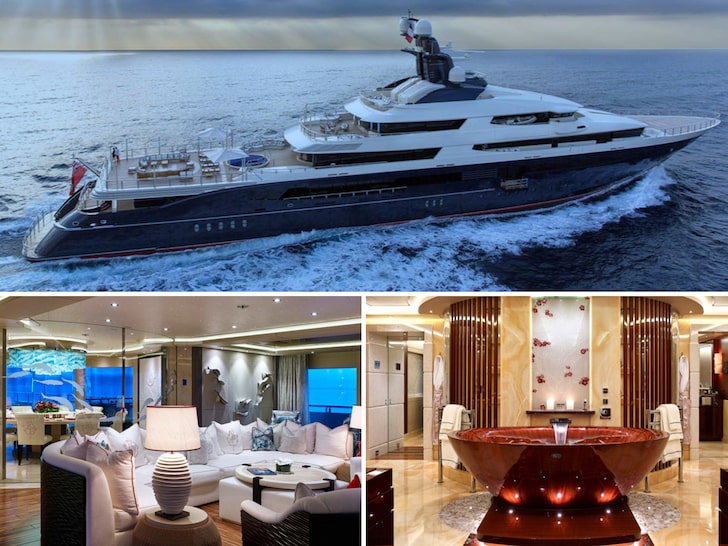 The water vehicle wasn't just a typical one — this one has everything you need, from a Jacuzzi, theater, spa, bar, swimming pool, and beauty salon, to a steam room, you can practically live here!
With the number of amenities fitting for the affluent group, it's not shocking to know that it comes with a hefty price tag. Apparently, the chartered $250-million megayacht costs $1.2 million per week.  Nothing unusual here for the celebrity clan.
Travis Scott's Gifts
As per the ordinary, the Astroworld rapper didn't disappoint anyone with Kylie's birthday presents this year. Starting the celebrations right was Travis' envy-inducing flower gimmick where thousands of red rose petals filled the entire floor of the makeup mogul's house.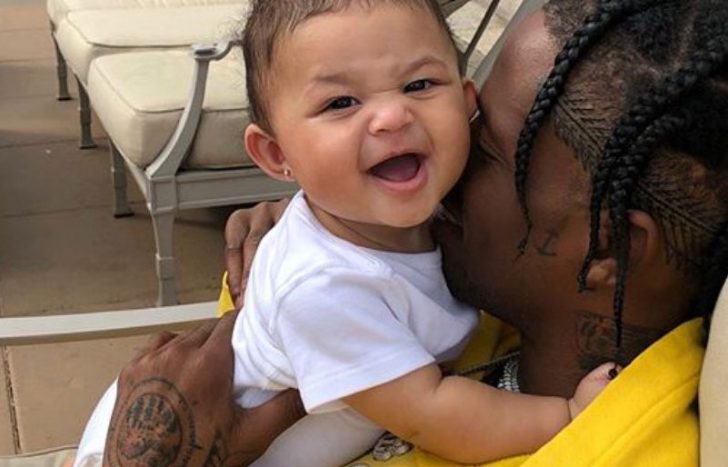 The social media superstar wasn't the only one impressed by the romantic gesture as even their daughter played with the petals, too. Fans likewise gushed over the gift, which her beau hinted was just the start. Who wouldn't be jealous of the celebrity's life? She can literally lay down in a bed of roses.
Indeed, it was just the beginning as Travis had something more in store for her. Lo and behold, the 28-year-old gave his muse a one-of-a-kind bling that was so big and sparkly, it is impossible to miss it.
To make it even more special, the accessory – a diamond-encrusted chain crafted by Eliantte – had a humongous lip with dripping lipstick, in short, Kylie Cosmetics logo, as a pendant. One look and you'll immediately know who this belongs to.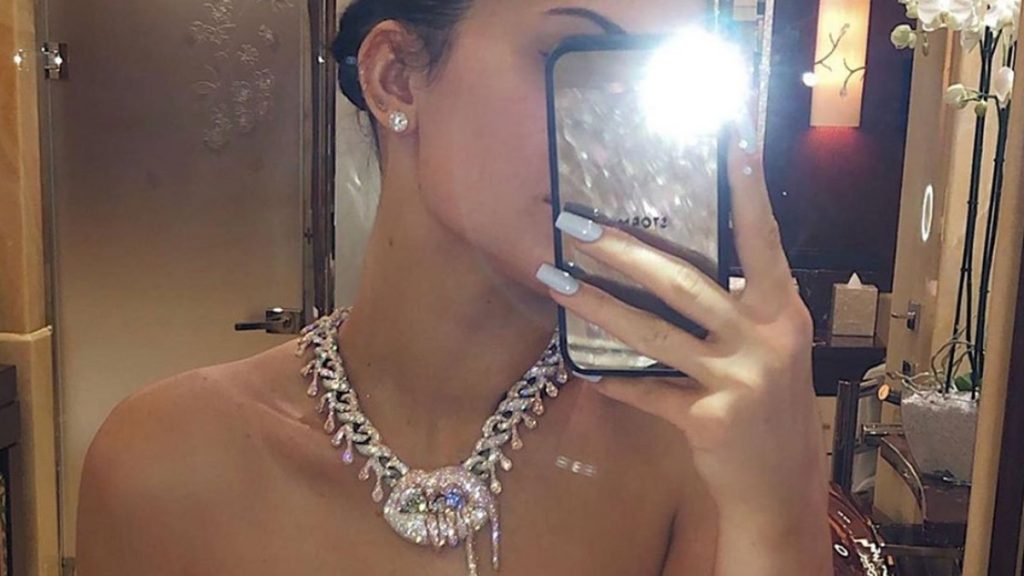 This can be paired with the sparkly watch Travis gave Kylie in May, if avid fans would remember. Anyway, jewelry expert Lauren McCawley said that with an intricate design like that which showed impressive craftsmanship, it could only go north of $375,000. The Diamond Pro's CEO, Michael Fried, guessed the necklace could be worth more than $500,000!
Engagement or Wedding?
The better question is that, was this the only bling Travis gave to Kylie during the trip? People speculated that engagement and marriage were in the offing after paparazzi snapped pics of the couple's luggage that carried a white feather dress that seemed like a bridal gown while another bag contained a tuxedo.
The mere sight of the clothes sent the media ablaze, but sources said there would be no wedding bells to be heard on this getaway.