When the first campaign of Kardashian-Jenner #MyCalvin was released in January, there were a lot of speculations about it. At that time, it was rumored that Kylie Jenner is pregnant with Travis Scott and no one was ready to believe but it was later confirmed when the baby arrived in February.
According to more reports, Khloe – the elder half-sister of Kyle, was also pregnant at that time. Many thought it was coincident which is highly unlikely to happen. But anyone who has watched "Keeping up with the Kardashian" knows that everything is possible. And after few weeks, she welcomed her daughter, True.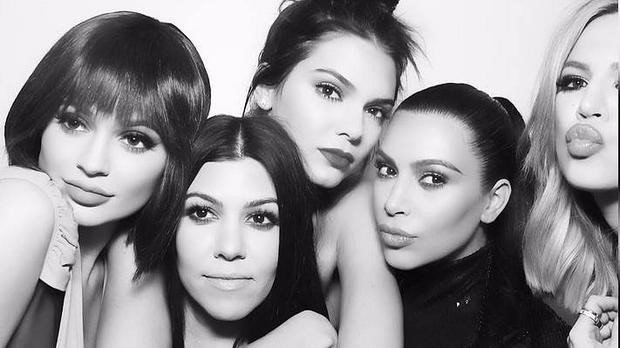 It is not wrong to say that during the release of their first Calvin campaign, the whole family was hiding the things under the carpet and indeed under a very large blanket. This Wednesday, Kim announced another campaign by the Kardashian family for the undergarments company.
She announced the campaign in an Instagram post where she captioned the post with "The new fall 2018 Calvin and campaign of jeans, join the Kardashian family". The shooting of the campaign took place in Thousands of Oaks in California and all Kardashian sisters took part in it. Kyle, Kim, Kourtney, and Kendall posed in a woodland landscape. There was also a lot of talk about a blanket covering baby bump but this time the blanket was not used to cover any body part.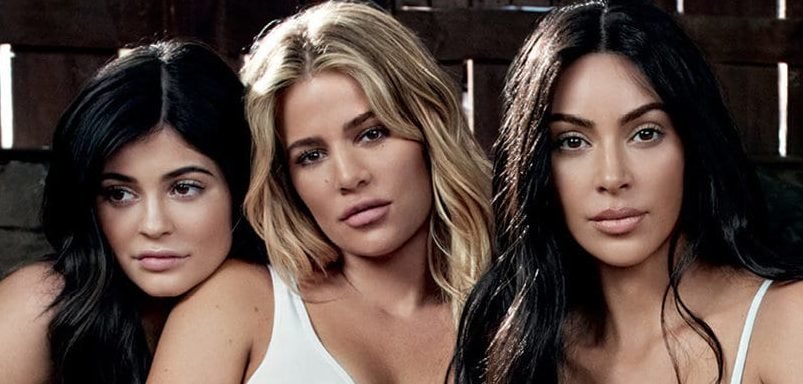 All the sisters posed in the matching undies. Kendall was all over other sisters showing her long supermodel legs while Kim was showing her famous curves. The focus of the shoot was obviously Khloe who was eight months pregnant during the shot. The official Instagram page of Calvin Klein also posted the video of behind the scenes glimpse. In that video, Kardashian sisters were posing for snaps and enjoying with the trees.
Kardashian sisters are not only advertising famous undies of CK but they are also advertising the new denim line of the brand. Kendall Jenner was rocking in the campaign as she was wearing double denim.
After seeing the campaign, anyone can tell that Khloe is pregnant but that isn't the case with Kylie who was also pregnant and due dates of both are adjacent to each other. Kylie while posting the campaign pictures on her Instagram account wrote that just after three weeks of Stormi's birth. These pictures were taken. There was a single solo picture of Kendall which she posted on her Instagram account.
While posting her picture on the Instagram, Kourtney showed audiences how stretchy are those CK pants and those are perfect for anyone who loves pasta. But don't forget that the family is not as happy as it looks in the shootout.
During the opening ceremony of "Keeping up with the Kardashian" – a family reality TV show, Kourtney Kardashian, and her sister Kim Kardashian West was involved in a furious row. The explosive row took place when both of them were discussing an upcoming photo-shoot with their mother Kris Jenner and younger sibling Khloe.
According to sources, there was a scheduling issue at that time which caused 39-year-old Kourtney and 37-year-old Kim to go head-to-head. This was not the first time that both of them were involved in a heated argument. The duo was also involved in an expletive-laden argument when the opening episode of "Keeping up with the Kardashian" launched in season 15.
Coming back to the campaign, this shootout shows that whether you are a teenager, a pregnant woman or a supermodel, you will look in the jeans and undies of Calvin Klein. A 30-second video was posted before the shootout in which all the sisters were seen cuddling each other.
Even Khloe showed her baby bump in that video. While giving an interview to PEOPLE, Khloe said that whenever they shoot for CK, they feel much comfortable just like CK products. She further said that when you are 8-months pregnant, then shooting in underwear becomes more intimidating. She said that she laughed a lot with her sisters and she remained calm throughout the whole day.