For years now, sports apparel brands have always been trying to get a deal with some of the greatest athletes there is. Millions of dollars are being spent on these contract sponsorships and it is usually paid off. One of the most sought after athletes of today is tennis player Serena Williams. For more than 15 years in the sports industry, she was dubbed as one of the greatest female tennis players of all time. In fact, at such as young age of 20, she became the top ranked player in the league.
Of course, brands would only want the best for their company, which is why Nike makes sure that Williams continue to be loyal to them over these past couple of years.
Williams and Abloh for Nike
Ever since the first time she stepped on to the tennis court in 1998 being only a teenager, she has done a remarkable job making sure she stays fashionable even if she's wearing a sports apparel. She has been on a contract with one of the most famous sports apparel in the world, Nike, and over the years it has always been a success. This time around, Williams have taken things up to the next level because, for the United States Open ensemble, Nike have seek the expertise of Virgil Abloh.
Abloh is actually one of the most sought-after American designers of today, he just became Louis Vuitton's artistic designer for the men's wear collection earlier this year. He is also Off-White's chief executive officer, which he actually founded together with Kanye West, since they were both interns for Fendi back in 2009. This year, he even became one of Time magazine's most influential people in the world. Which has got to be one of the main reasons as to why Nike signed him to partner up with a new collection with Williams.
The promotional photo was actually Williams who was wearing a black one-shoulder dress with a full tulle skirt, that includes a Nike logo on the left chest part. It also has Abloh's signature quotation graphic, which was Logo on it. This overall look wouldn't be complete with a customized NikeCourt Flare sneakers as well as jacket, that was designed by Abloh as well. However, the best is actually yet to come, because this is not just a good news for Williams, but also to her beloved fans.
That is because by the time August ends, there will be a limited edition dress, jacket, as well as two Nike The Ten sneakers that were all inspired by Williams, will be available in a surprise location all over the United States. In an interview with Abloh, he mentioned that during the designing process for the tennis legend, he had to create something that oozes confidence and at the same time represents wit. He explained how he basically needed to stick to Serena's aesthetic, that way she could express herself freely whenever she would play but he did make sure to coordinate with her.
Highest Paid Female Athlete
In 2017, Williams became the highest paid female athlete when she won $84 million on a match, which was basically considered as twice as much as any other female athletes in the world. She has become one of the greats lining up with Michael Jordan, Usain Bolt, and Muhammad Ali. This was even more impressive when she actually competed at the Australian open last year and won against her sister, despite the fact that she was pregnant. She gave birth not too long ago with fiancé Alexis Ohanian, who is one of the founders of Reddit.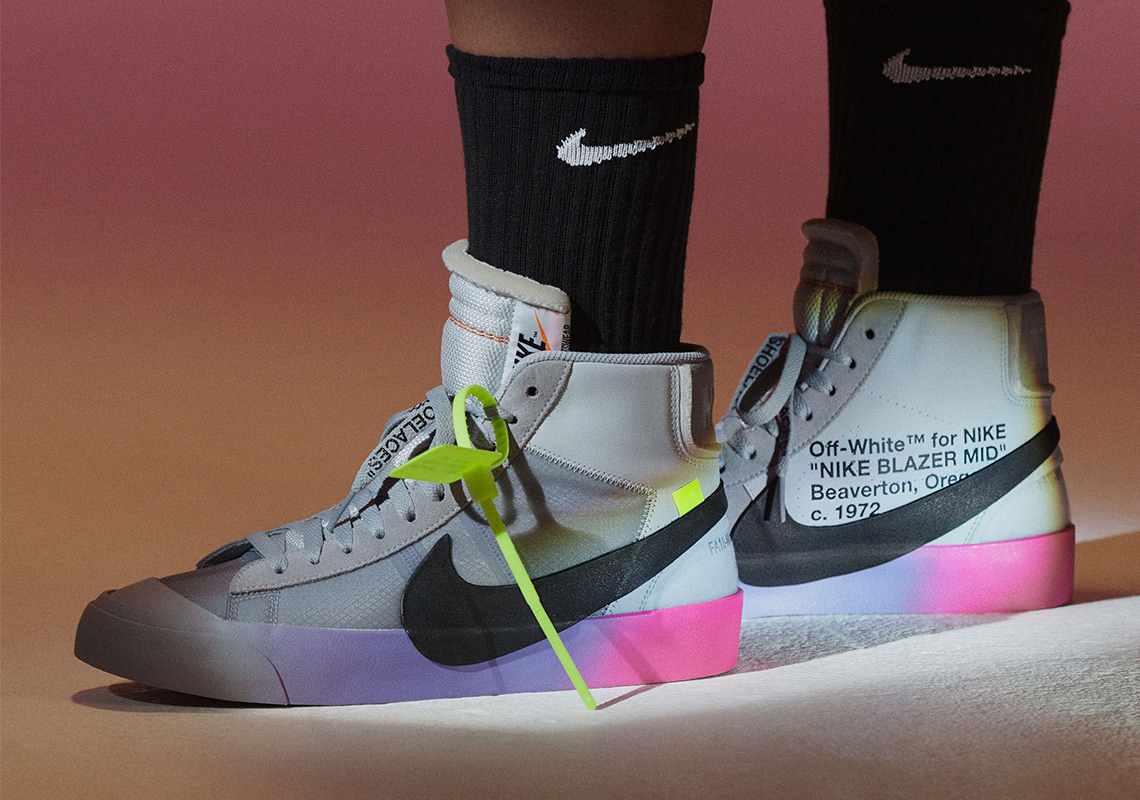 In between 2016 and 2017, she has managed to get $27 million as price money as well as coming from endorsements. Over the years, the money that she earns on endorsements and sponsorships alone continue to soar since brands would basically have a highest bid in order to win her be over. Williams is not just great, she has become one of the legends after becoming the elder stateswoman of tennis in the Open-era Grand Slam record which was 22, and was previously held by Sheffield Graf.
Aside from Nike, Williams have partnered up with different brands like Beats by Dre, Gatorade, Intel, JPMorgan Chase, and even Tempur-Pedic.