When Lady Gaga stepped on the red carpet of the annual Met Gala in New York City last week, the world stopped. Well, for just 16 minutes that is.
Showing that the 'Mother Monster' is back, the Grammy Award-winning artist used her her early career looks as inspiration for her look. The singer captivated the crowd with not one, not two, but four outfit changes right there on the carpet.
While her dresses were definitely a standout, people couldn't help but notice the finer details of her outfits, particularly her rings.
Pink Diamond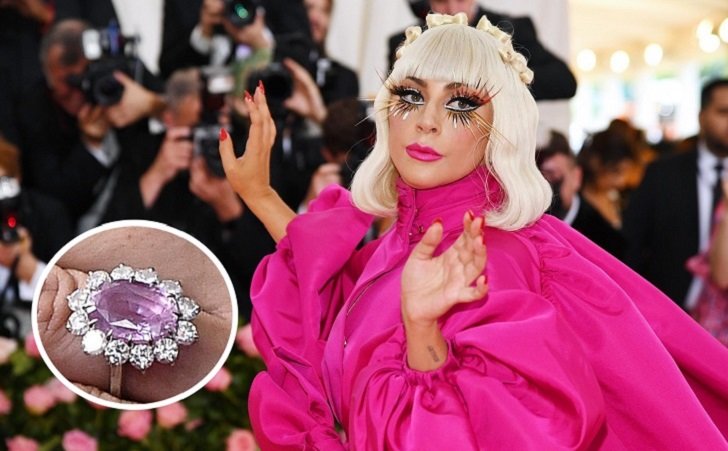 The 'A Star Is Born' actress piled on the accessories during her many outfit changes. One of her many rings caught the attention of many because of how much it resembled her former engagement ring.
During the event, Gaga wore a pink diamond ring on her pinky finger which looked like the $300,000 ring that her ex-fiance Christian Carino gave her upon their 2018 engagement.
Grant Mobley, a diamond and gem expert, described this infamous ring as having a timeless design and even praised its rare stone embellishment. The ring had a pink sapphire stone in the middle with a halo of rounded diamonds circling it. It's estimated to be three carats.
Former Beau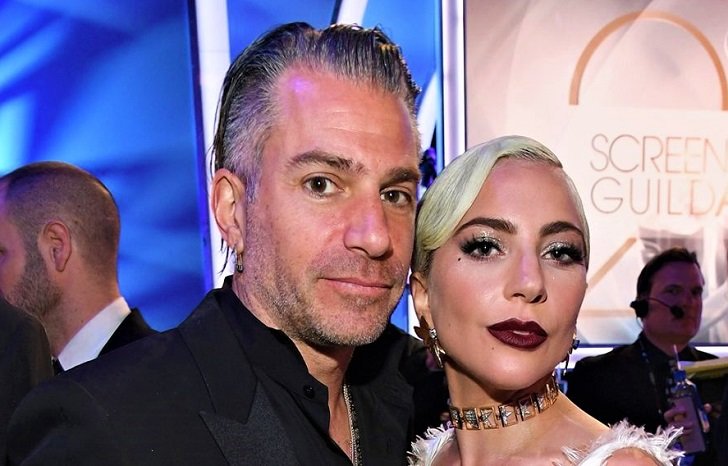 This speculation is quite a big deal when proven true given how things ended between Carino and Gaga.
The two started dating way back in 2017 and announced their plans to marry more than a year afterward. Unfortunately, the duo caved into the many issues their relationship faced and called it quits just last February.
Of course, their sudden separation resulted in many speculations on the media's part. Not long after, a source spilled some tea on the doomed relationship faulting Carino for how he treated Lady Gaga towards the end. Apparently, the 50-year-old talent agent was the jealous type and got quite possessive over the singer.
In the end, it was Lady Gaga who finally called off the engagement and broke up with him. It seems like things turned sour quickly as the two even made public appearances as a couple last year. They were done by the time the Oscars rolled in.
While things may have ended badly between them, it doesn't seem like the singer means ill by wearing a ring that resembled her engagement ring. The pink ring in question was just part of a five-piece set Tiffany & Co. made for her to wear at the Met Gala.
Met Gala Jewels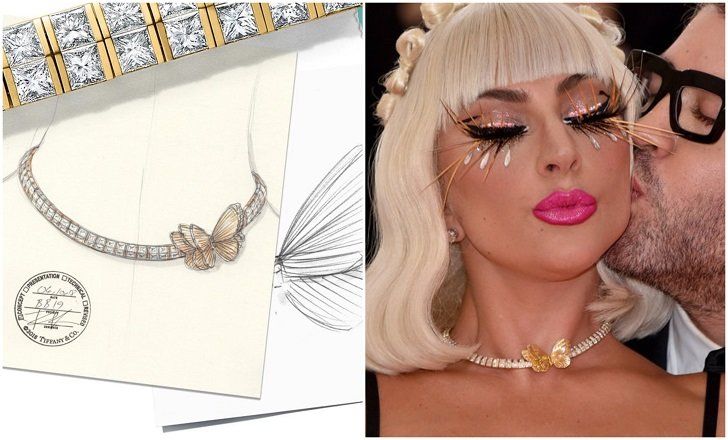 In total, sources estimate the artist's entire jewelry for the night at $2 million.
The accessories were all sponsored by the famous jeweler. The most expensive component of the set was a little 15-carat diamond ring which allegedly costs $1.1 million. Another standout was her gold and diamond butterfly necklace which price can only be known 'upon request'.