A woman's wedding day is automatically one of the most memorable days in her life. This fact is evident even with celebrities like The Big Bang Theory's Kaley Cuoco, who just can't seem to stop reminiscing about her own wedding to husband Karl Cook.
But can you blame her? Looking at pictures from their nuptials she pretty much got a perfect wedding. One element of it though stands out the most: the presence of horses.
Ranch Wedding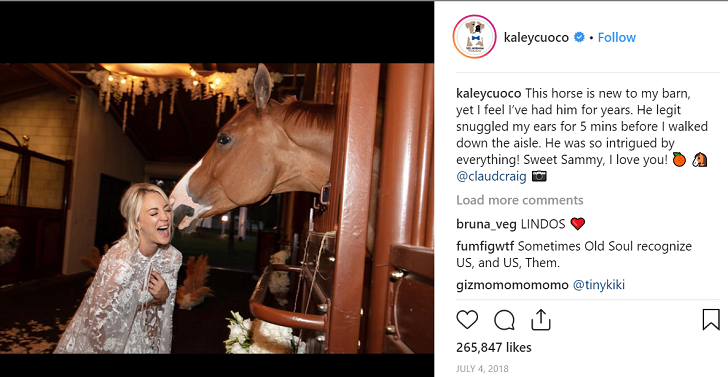 Cuoco and Cook married in a rustic wedding ceremony at a San Diego horse stable in June 2018. Their seemingly unusual choice of venue is a reflection of the couple's mutual love for horses and horse riding. Cook is actually a professional equestrian who regularly competes (and wins) in riding competitions.
As the 33-year-old actress recalled, she immediately fell in love with Cook's ranch, where the two of them met and even thought about how she wants to get married in it. But what she wanted most is to have her and Cook's favorite animals with them on their special day.
When it came to arranging the stable for their nuptials, Cuoco made sure that all their horses were all lined up in the stables beside the aisle. Apparently, she really wanted them to see her getting married.
Aside from their horses, the couples dogs, Ruby, Tank, and Norman were also present and even walked with them down the aisle. Also, there to witness their marriage are Cuoco's friends, family and television co-star Mayim Bialik and Johnny Galecki, who she previously dated.
Couple Interest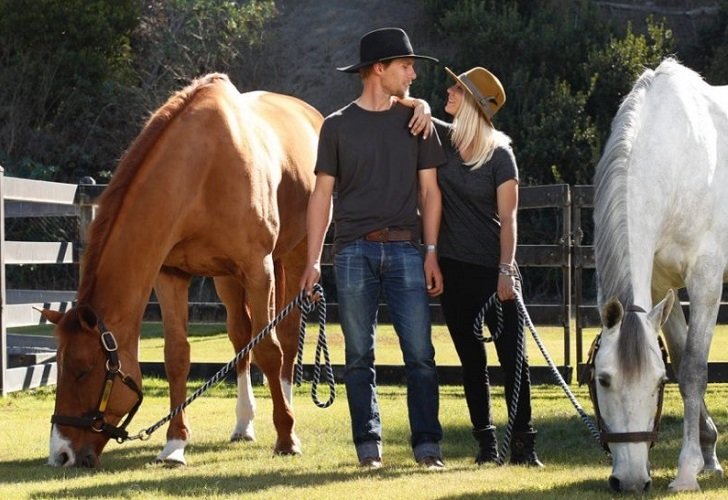 Before becoming an actress, Cuoco enjoyed a variety of sports. She was even a nationally ranked amateur tennis player at one point. But it might be horse riding which is her first love.
Stepping foot into stirrups for the first time at the age of 16, Cuoco is still active in the show jumping industry until today. What more, she's made an effort to get back into the sport competitively by using an alias to join events.
The actress also owns a pretty stunning barn where she kept her top-notch collection of horses. Judging from the ones she's introduced to fans through her Instagram, Cuoco has at least five horses at the moment.
Going Back to What She Loves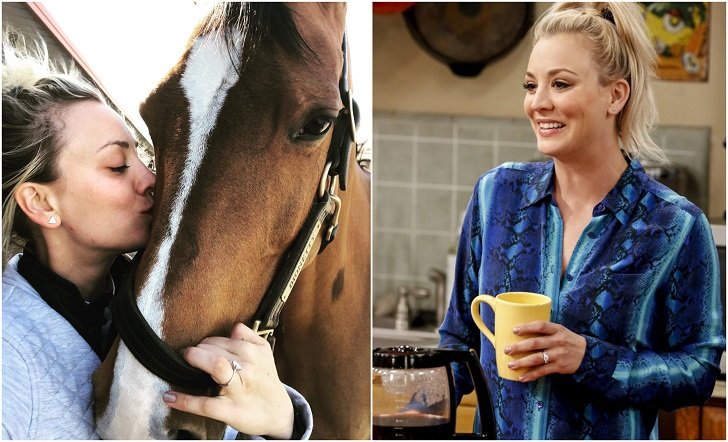 And now that The Big Bang Theory has announced its 12th and final season, Cuoco may be able to pursue her horse riding passion more freely.
In a recent interview, the actress shared her plans to do a horse show with her husband after the show wraps up this year. Expressing her love for horses and riding, she also said that she wants to challenge herself more in that area.
It can be remembered that the actress temporarily stopped riding after getting into a serious accident in 2010.