Almost everyone love weddings, there is some form of happiness and excitement that fills this certain occasion especially for the couple involved. What more if it is a wedding of a famous personality?
This year is definitely a year of engagements and weddings in Hollywood, recently three famous engagements happened between celebrities, such as Ariana Grande who got engaged comedian Pete Davidson, another one is Justin Bieber who got engaged to model Hailey Baldwin, and finally, Nick Jonas, who officially got engaged to Indian actress Priyanka Chopra.
When it comes to weddings, one of the most famous ones just happened a few days ago in Miami. That is the wedding of rapper 2 Chainz and his longtime partner Kesha Ward.
2 Chainz and Kesha Ward Get Hitched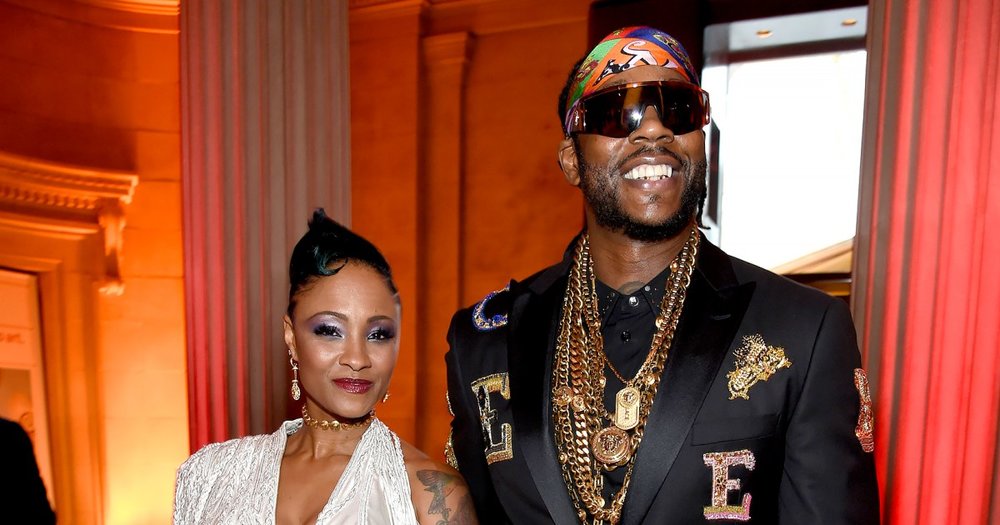 Taunted Epps may be his real name but for his fans, he is simply known as 2 Chainz. Came into the music industry 1997, he already managed to work with some of the most well-known icons in hip hop such as Lil Wayne, Ludracis, Drake, Gucci Mane, and more. 2 Chainz is known for his major hits such as "No Lie", "I'm Different", "Birthday Song", and more. These songs were all part of his album Based on a T.R.U. Story, which all made it to the Billboard Hot 100 and were even certified Gold. Last year, he won Best Rap Performance together with Chance the Rapper and Lil Wayne for the song "No Problem" at the Grammys.
The hip-hop artist has always been private when it comes t his personal life. Some say that it is actually the secret to an ideal relationship. He has been with his partner, Kesha Ward. He is doing the exact same thing as Beyoncé and Jay-Z, even Ice Cube and his wife, who has been married for more than 20 years. Maybe putting everything out there and being public about a what should be personal can strain anyone's relationships.
In fact, 2 Chainz actually got married to his now wife of more than a decade recently. It was reported that he proposed to Ward in 2013 during a public event and they got married that same year, turns out they weren't able to and so they're not exactly official.
They even share three children, Harmony, Heaven, and Halo. In the 2018 MET Gala, the rapper came with his partner and seemingly simply posing for the red carpet, however, he got down on his knee while at the Metropolitan Museum of Modern Arts stairs, and actually proposed to her once more.
Ward was seen happy wiping tears from her eyes and was looking astonished and happy at the same time. In an interview with spoke of the members of the press that time, she admitted that she thought it was crazy that he did it but of course she felt very happy.
Finally, a few days ago in Miami, they have tied the knot at the hotel Villa Casa Casuarina, which was actually previously owned by the late Gianni Versace. The beautiful bride wore a mermaid wedding dress as she walked down the aisle to John Legend's All of Me. In the reception, the rapper wore a gold blazer and his wife changed into a red gown.
Kanye + Kim Steals Spotlight
In a celebrity wedding, it is expected that there will also be some famous guests who will make an appearance. On this particular Miami wedding, some notable people in the music industry have made it. Such as Alicia Keys, Gucci Mane, and more. That includes rapper Kanye West and his wife, Kim Kardashian.
The couple, of course, had to make an entrance, wherein the Keeping Up with the Kardashian star wore a tight neon green dress and she was even paired with by her husband, who wore a mint green suit. On their way back from the wedding, West seems sweeping Kim's feet off the ground literally when he carried her to their ride. Sources said that the two were planning to get some ice cream.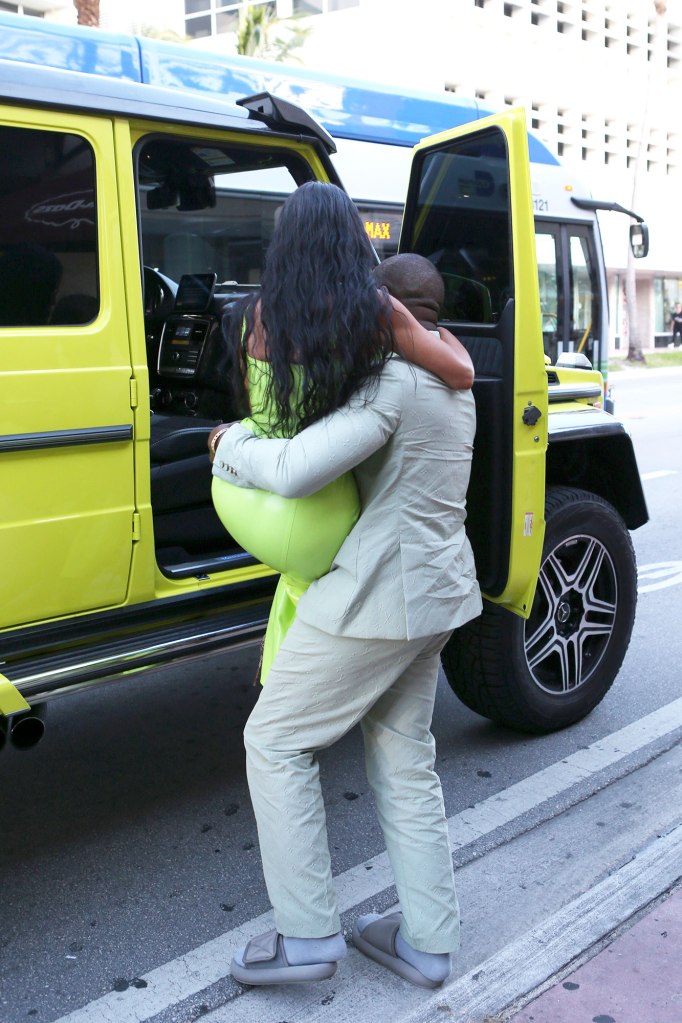 However, this is not what caught people's attention. That is because people on social media seemed to have noticed something that the rapper was wearing. It turns out that Kanye was wearing a pair of Yeezy slides with some socks on to the wedding. Some people think that it is just a fashion statement, but people noticed that he seemed to have been wearing a pair that wasn't his size, which totally rocked the internet.