When it comes to private life, Leona Lewis is always limited and she always tried to keep her relationship with Dennis Jauch off the screen. But fans always remained captive about her relationship.
According to many reports, the 33-year-old is taking a big step in her relationship as she is getting engaged to her longtime boyfriend Dennis Jauch.  On Monday, she posted a series of Instagram post in which she showed her diamond ring but despite the glimpse of the ring, the news wasn't confirmed.
The Instagram post remained active for 24 hours.  However no comment was made by the "Bleeding Love" maker but according to PEOPLE.COM, the duo is engaged now.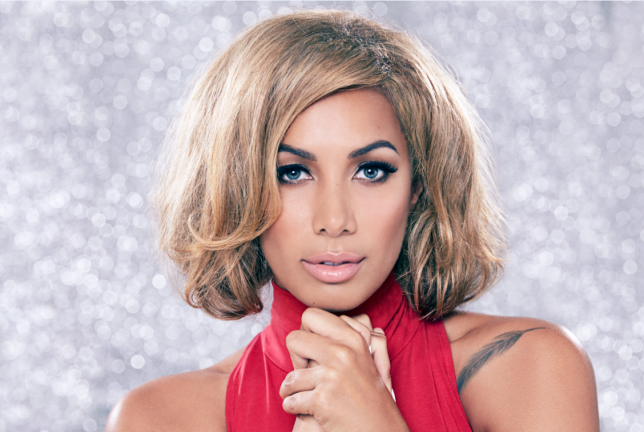 A week back, a collage of couple pictures was posted by Dennis and he captioned his girlfriend as an "incredible human being" in the post.  While captioning the post, he said that the 8 years he spent with her were incredible and he hopes for many more to come.
Both Leona and Jauch are secretive about their relationship but back in 2013, Leona admitted that she was looking to settle down with her boyfriend. While commenting on her relationship at that time she said that things are going pretty well with Dennis.
The 33-year-old further said that she hadn't talked to Jauch about the marriage yet and she had no plan to get married in her 20's as it too early for her liking. Their romance started in 2010 when Dennis was a backup dancer in one of Lewis's tour.  She further continued that sometimes you are not ready for marriage even in the late 20's. On August 1, the couple celebrated the 8th anniversary of their relationship. The rumors of their engagement got fire when the duo was spotted at San Juan enjoying their romantic holidays. She also showcased her incredible figure in those trip photos.  And her figure was the main factor to notice in those photos as she revamped her diet and fitness routine last year.
While commenting on her fitness and figure, she told Women's Health that she has a routine of 4-hours long workout every week and during that workout, she does everything from hiking to SoulCycle. Leona is a vegetarian and she said that she consumes a lot of whole food like tofu and kale.  She further said that she drinks a lot of water and that's what keeps her skin fresh. The star said that she always keeps a bottle of water with herself which helps in flushing out the toxins from her body.
Leona said that she drinks three cappuccino's a week and sometimes she drinks whiskey. The music star is highly active on the social media as she keeps her fans updated about her coming album on Twitter. Leona got famous when she won the third season of "The X Factor" back in 2006. Her last album was "I Am" which was released in 2015. PEOPLE.COM further confirmed that Leona has accepted the proposal of Dennis and the couple will tie the knot soon.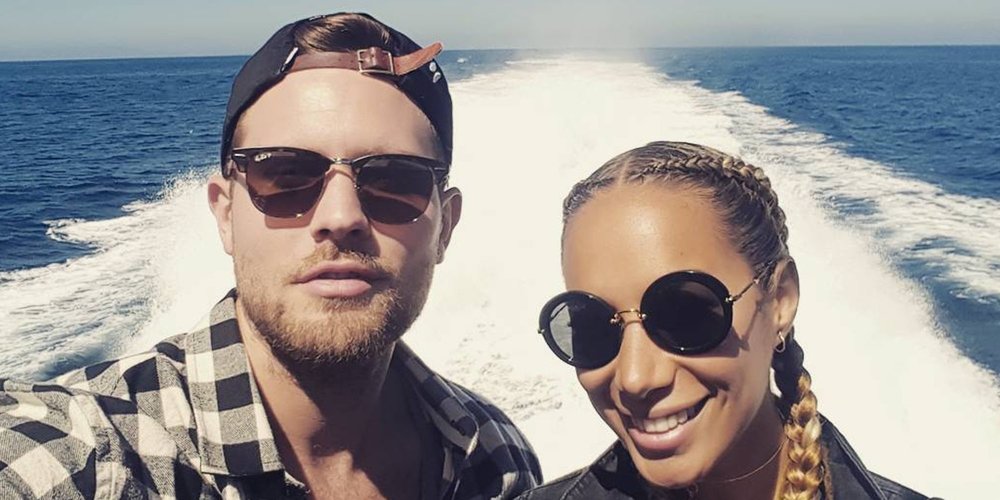 The news of their engagement broke out a day after they celebrated the 8th anniversary of their relationship on 1 August. While giving an interview to Metro in 2013, Lewis said that they haven't talked about marriage yet and this is something she wants to ponder over at some point but not in her 20's. Leona said that she has also learned enough German to have a conversation with Dennis and she can easily figure out when their conservation got saucy. She further said that she has also learned all the swear words of German so when he swears to her, she knows what is he saying.
Leona has wished to adopt one child as her mother was also brought up in her childhood. She said that she can't handle as many as Angelina Jolie currently has but she wishes to bring up only one. When she gave this interview, she was only 18 and said that at that time she does not has the capability to raise even a single one.