It would seem that 2018 is definitely the year of engagements and weddings. Tons of celebrities have already tied the knot and most of them are getting engaged. Some of the top three engagements of year were all incredibly surprising that no one even saw them coming.
That is because these celebrity couples weren't exactly your any other couple that gets engaged. One of the most recent ones to get engaged is singer Nick Jonas to actress Priyanka Chopra. The world was gobsmacked since they haven't been together that long.
Priyanka Shows Off The Ring!
It was in 2017 MET Gala when Nick Jonas was first spotted with Priyanka Chopra. In an interview with Jimmy Kimmel Live!, the actress revealed that they decided to go together since they were both wearing Ralph Lauren, and at the same time, they were also on the same table.
Things started to heat up earlier this year, and around May, sources said that the two have been going out casually. They were even spotted in some public event such as at a Dodger's game as well as the Beauty and the Beast Live in Concert.
Nick and Priyanka weren't even afraid to show of affection towards each other on social media. It was revealed by some source that Priyanka has been well accepted by the Jonases. Nick's brother Joe, just got engaged as well with Game of Thrones actress Sophie Turner. However, unlike Joe and Sophie, Nick and Priyanka haven't been together that long, in fact, they had been together for two months when the news of their engagement broke out.
Since Nick have introduced Priyanka to the Jonases, it was also reported that the couple went to India for a week-long vacation, so that Nick could also meet the actress' family. This was a huge sign that things were indeed serious between the two.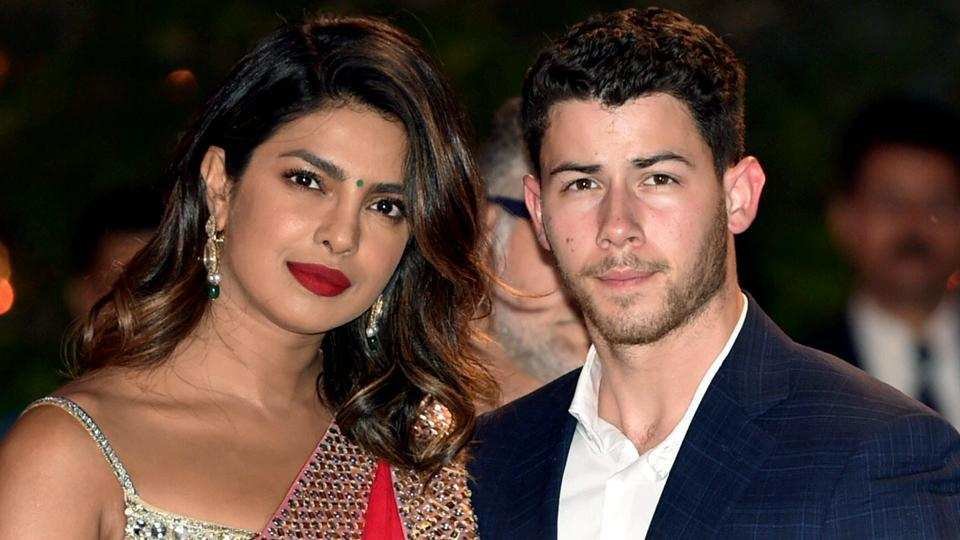 While in London, celebrating the actress' 36th birthday, it was revealed that Nick has already proposed. Sources said that the singer closed down a Tiffany store in order to get the special ring. The diamond ring was actually just recently posted in public when her friend Raveena Tandon posted a photo of her and Priyanka, and the actress ring was on display. The ring was said to be a Tiffany and Co. custom made ring that has a cushion cut diamond on it with some tapered baguettes.
Sources said that the Jonases will actually fly all the way to India to meet the Chopras. It wasn't said as to when exactly this would happen but according to sources, it might be happening anytime this month or around September. There aren't any details about the upcoming wedding yet, just like who are the celebrities that are expected to be there, as well as when and where will it be. However, sources said that the wedding will most likely take place in the United States, and not in India.
Some of their friends and family have said that the two were very serious about one another, that is despite of the 11-year-difference. It was revealed that their age difference was absolutely not a big deal and that he is very mature for his age anyway.
Other Shocking Celebrity Engagements This Year
Just like Nick and Priyanka, Ariana Grande and Pete Davidson also got engaged after just a few months of dating. It became even more controversial since they immediately started going out after getting out of a serious relationship.
What shocked people, even more, was the fact that the two already have tattoos that represent one another, however, when fans started speculating that the two were already engaged. This was then confirmed by a photo of the singer's ring and the comedian also confirmed it in an appearance on the Tonight's Show with Jimmy Fallon.
Another couple who surprised everyone with their sudden engagement is Justin Bieber and Hailey Baldwin. The two never really confirmed that they were in fact together, and were even involved with other celebrities earlier this year. Bieber tried to rekindle the romance with Selena Gomez and Baldwin went to the MET Gala with Shawn Mendez. Bieber confirmed their relationship and engagement on a post on his official Instagram page.