Here's a Game of Thrones plot twist nobody saw coming: Sansa Stark actress Sophie Turner just got hitched to singer Joe Jonas in a spontaneous wedding ceremony in Las Vegas.
Wed by Elvis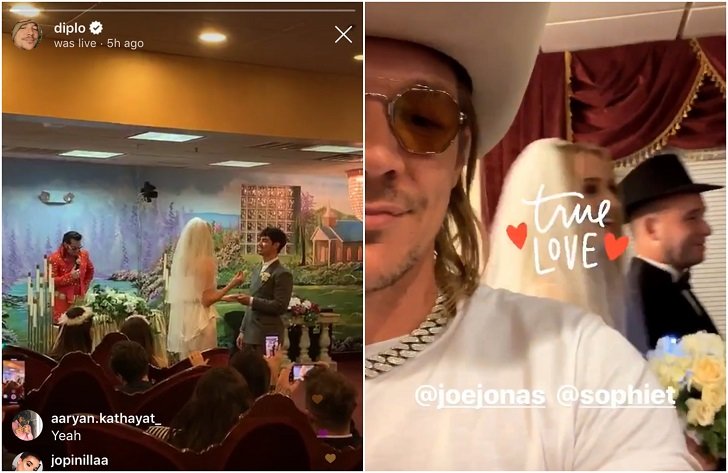 After attending the Billboard Music Awards, where the Jonas Brothers performed, the young lovebirds and some friends went straight to Las Vegas and get married.
Like many other couples on a rush, Jonas and Turner went to the famous A Little White Wedding Chapel where they were married by Elvis Presley himself (well, an Elvis impersonator that is).
News of the couple's nuptials only broke out when American DJ Diplo live streamed their wedding on Instagram. The DJ's hilarious documentation of the heartwarming event was complete with dog ear filters and has now become a sensation on social media.
Post-Awards Night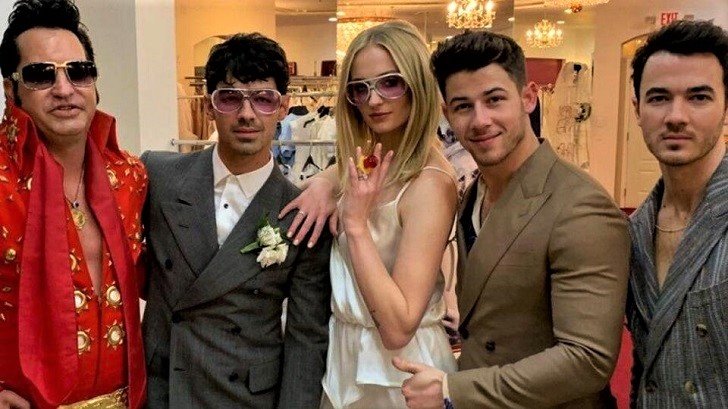 The nuptials really came as a surprise to everyone, even the 23-year-old Turner's own mother, who reportedly didn't know about her daughter's plan to wed Jonas that night.
Just hours before their spontaneous wedding, the couple was just having fun at the Billboard Music Awards ceremony.  Jonas even posted a video of himself flirting jokingly with a picture of his fiancee at the event on his Instagram.
Fortunately, some members of the couple's family were present to witness the important event. Jonas' two brothers and bandmates, Nick and Kevin, were in attendance along with their significant others, Priyanka Chopra and Danielle Jonas. Turner even changed into a white attire and donned a veil to keep some traditions in their wedding. Her groom, meanwhile, wore a grey suit.
A copy of the newlyweds' wedding certificate was, later on, acquired by Entertainment Tonight confirming that their Las Vegas wedding is indeed binding.
Turner and Jonas, who have an almost seven-year age gap, announced their engagement in 2017 when the actress was just 21 years old.
According to the British beauty, she wasn't expecting to be engaged in her early twenties at all. In fact, she even thought that she'd be single for the rest of her life. But all of that changed when she met Jonas, who she says, is the 'right person' for her.
Learning From His Brothers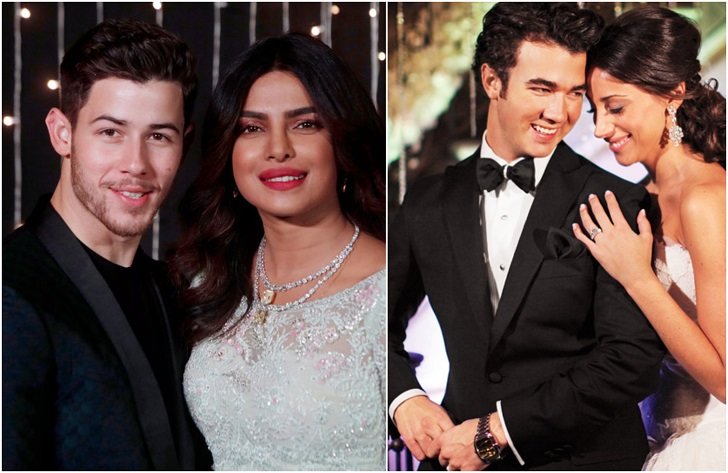 According to previous interviews, the 29-year-old singer didn't want his wedding to be like that of his two brothers. Attending both Kevin's and Nick's nuptials, Jonas says that he definitely learned a lot.
Recalling how Kevin's December wedding occured in the middle of a snowstorm, he said that his own was definitely not going to be in the winter.
He also joked about how Nick had too many wedding ceremonies when he wed Chopra in 2018, so he just wants one ceremony for his own.
Meanwhile, Turner has previously stated that she wanted a small and private celebration. The couple was initially rumored to be planning a France wedding later this year. It's still unconfirmed though if they are going for a second ceremony.