A couple of days after Brigitte Nielsen delivered her fifth child, she shared with her fans and followers the first shot of her newborn. Brigitte Nielsen and her husband Mattia Dessi welcomed their first baby together on Friday, June 22 in LA. She posted a picture where she is seen with her baby girl and they were surrounded by flowers and balloons. She lovingly captioned the picture and revealed the baby's name as Frida. In the caption, she referred to baby Frida as the couple's true love and included a heart emoticon.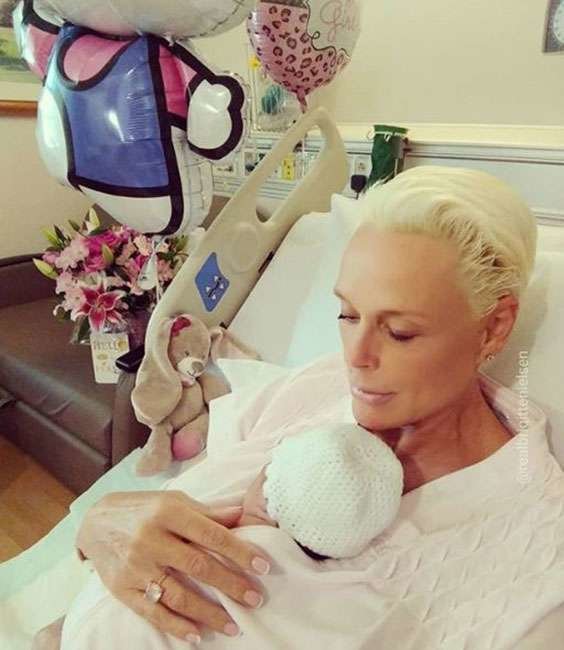 Brigitte in a statement expressed how overjoyed they were about Frida's birth, and added that though the journey has been long, it has been worth it for them. Baby Frida weighed 5lb 9oz at the time of birth and she is Brigitte's first baby with Mattia Dessi, a TV producer who is Brigitte's fifth husband.
The 54-year old actress first confirmed that she was pregnant sometime in May. She shared a picture showing her baby bump and her caption indicated that her family was becoming larger. She also shared a different photo which had her relaxing on a sofa and placed her hand on her baby bump.
Past Relationships
Before the birth of baby Frida, Brigitte was already mother to 34-year-old Julian Winding, 28-year-old Killian Marcus Gustineau, 25-year-old Douglas and 23-year-old Raoul. The actress was formerly married to Sylvester Stallone between 1985 and 1987.
Her other marriages before Mattia included Kasper Winding between the year 1983 and 1984, she got married to Sebastian Copeland in 1990 but they parted ways in 1992. In 1993, she got married to Raoul Meyer but they parted ways in 2005. Brigitte has been with her 39-year-old husband since their impromptu wedding in 2006. Both of them appeared for the first time on the 2005 reality show titled Strange Love and she chose Mattia over her then boyfriend.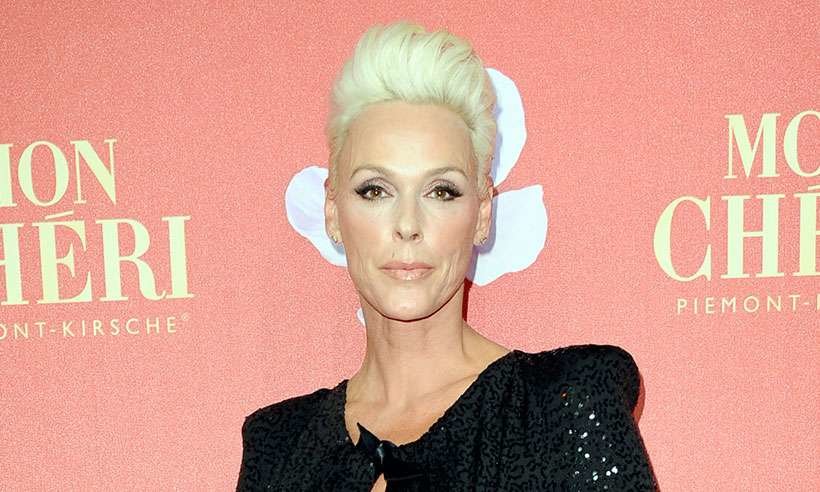 Brigitte has also been in romantic relationships with Arnold Schwarzenegger, Mark Gastineau, Kelly Sahnger and Toby Scott. The 54-year old actress has in the past been linked to Mick Hucknall, Sean Penn, and Vanilla Ice.
Career And Personal Life
Nielsen first began her modeling career sometimes in the 1980s and in 1985, she made an appearance in Red Sonja with Arnold Schwarzenegger. She reportedly got married to him on December 15, 1985, but about 19 months later, they went their separate ways and finalized the divorce in 1987.
Brigitte has also gained success and fame as a US reality show star. She has made appearances in several shows such as the Surreal Life, The Mode, Fame Game, Flavor of Love, among other popular shows. Brigitte Nielsen is popular for roles in Beverly Hills Cop II and Rocky IV.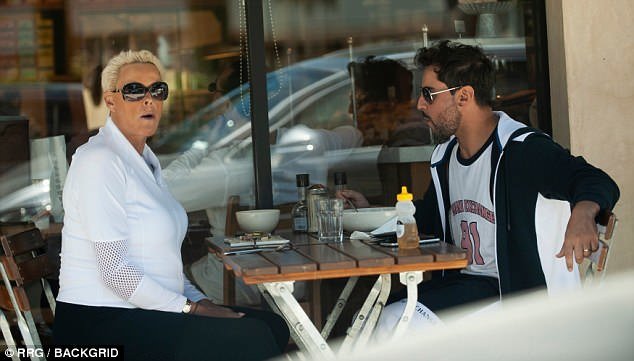 In the United Kingdom, the actress is famous for her 2005 Celebrity Big Brother appearance. Brigitte finished third place on the show. The Danish actress and model have had cause to struggle with alcohol issues. She reportedly checked into rehab in 2007 by herself following an alleged family intervention. Brigitte later was a part of Celebrity Rehab as a move to also handle her alcohol issues.
The actress' decision to have a child at this age of her life isn't peculiar to her alone. Brigitte joins the league of other celebrities who have chosen to have children later in life. Such celebrities include actress Rachel Weisz and singer Janet Jackson.
In April, Rachel Weisz who is 48 years announced that she was going to have a baby with Daniel Craig, her husband. Also last year at the age of 50 years, Janet Jackson gave birth to her son, Eissa AL Mana. That was after she canceled her world tour the year before so she could focus on the preparation for her baby's birth.
A survey carried out by parenting.com revealed that in 2013, about 13 babies were delivered each week to moms who were 50 years and above. Also, the Centers for Disease Control and Prevention states that births recorded by women who were between 50 to 54 years surged by over 165% from the year 2000 to 2013. Sources further indicate that several women who become pregnant when they are older than 50 years do so by in vitro fertilization popularly called IVF.