Shawn Johnson East first made it into American hearts when she represented the United States at the 2008 Olympics. Then a world-class gymnast, the feisty athlete managed to bring home both a gold and silver medal for her balance beam and floor work.
More than a decade after her Olympic stint, the now 27-year-old mother-to-be is tugging at people's heartstrings again with a saddening admission about her pregnancy.
Good News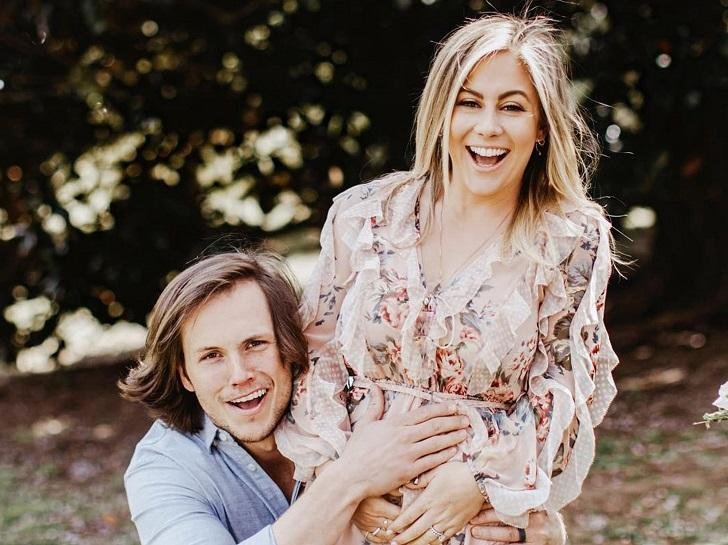 Along with her husband, footballer Andrew East, Shawn announced her new pregnancy on her Instagram and Youtube channel. The excited couple even went in for a maternity photoshoot session so they can share the good news with their followers in style.
The mother-to-be also her excitement for the coming of their first child saying how she and Andrew can't wait to shower the baby with love.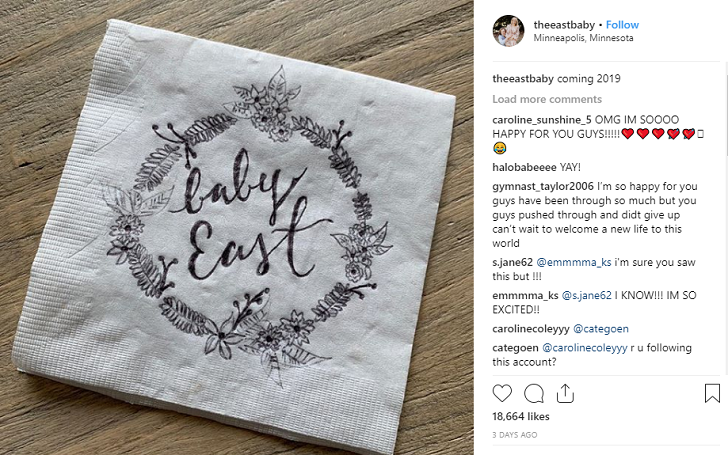 To share their journey to their followers and supporters, the couple created a separate Instagram account for their baby which already has over 20,000 followers.
Joking about how they don't have any clue as to how to go about their first pregnancy, the couple promised their followers and subscribers that they will be sharing a lot of content for them.
The former Olympic gymnast and the Washington Redskins linebacker has a big following in their Youtube account which currently has more than 700,000 subs.
The duo mostly uploads vlogs and sit down videos discussing their everyday lives as a young married couple who both have athletic inclinations. They even uploaded footage of their 2016 wedding ceremony to share the important event with their viewers.
Most of their uploads get upwards of 50,000 views each. This number may see a spike when they start vlogging about Shawn's pregnancy given the popularity of family channels on the platform.
Opening Up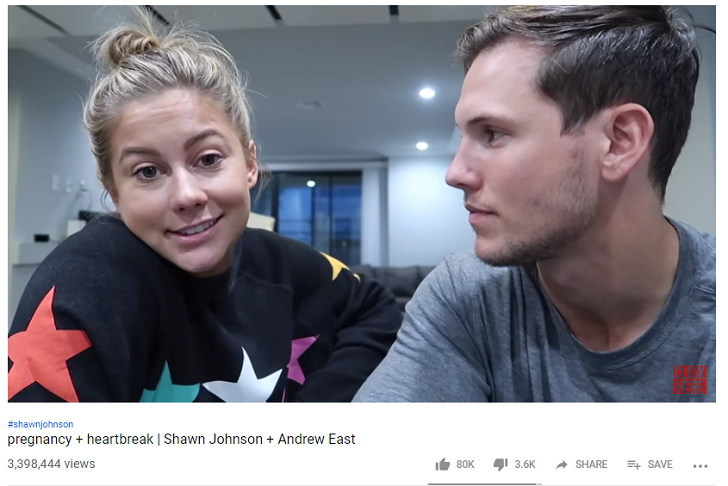 While Shawn is definitely happy about her new pregnancy, she is still scared about the possibility of losing her baby again.
It can be remembered that the couple has previously opened up to their subscribers about their experience when Shawn had a miscarriage in October of 2017. According to the video, the misfortune happened just a few days after they learned that Shawn was pregnant.
From then on, the 27-year-old started having guilty feelings and doubting whether she'd be capable of carrying a child and raising them afterward. She said that she even felt guilty to both her husband and God because she felt like losing the baby was her fault.
Fortunately, the then-newlyweds were able to find the courage to try again thanks to their family and unwavering faith. Andrew also expressed how having faith made him and his wife stronger than ever.
Now, they are ready and optimistic for the great things that are coming their way especially their firstborn who is due to come at the end of this year.