There's no doubt that English performer extraordinaire Adele is one of the most recognizable voices in today's music scene.
Beginning as a young singer marketed for her powerful voice instead of her looks, the 30-year-old musician has since cemented herself in the world of pop.
But despite her impressive talents and legions of supportive fans, Adele is herself but a fangirl to another mononymous pop diva.
Adele Can't Wait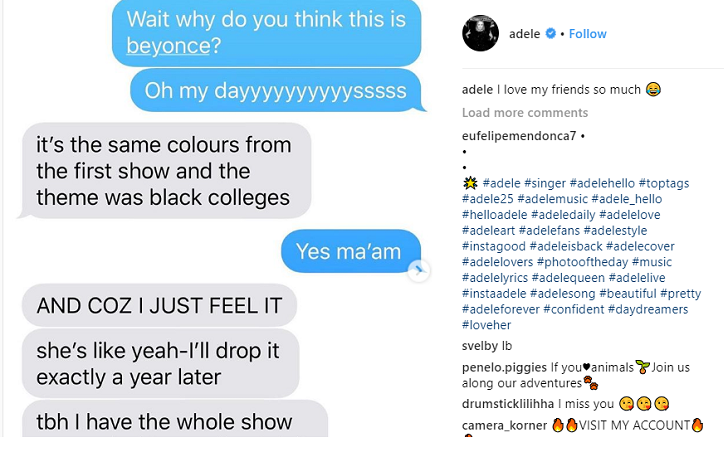 The Brit singer recently let her inner Beyonce fangirl show when she posted a screenshot of her conversations with a friend on her Instagram account. In the exchange, the two were talking excitedly about Queen Bey's announcement of the premiere of her documentary, Homecoming, on Netflix.
The doc, which dropped on the streaming service on April 17, promised to offer the audience an inside look at the American singer's headline performance during Coachella 2018.
The highly-praised number was inspired by historically black universities and colleges in the United States. An accompanying live album was also launched on the same day as the documentary.
In Adele's post, the singer and her friend seemed to be deciphering the initial cryptic promo poster that was released early in April. The documentary has since gotten positive feedback not only from Beyonce fans but also film critics after its release.
Beyonce's Biggest Fan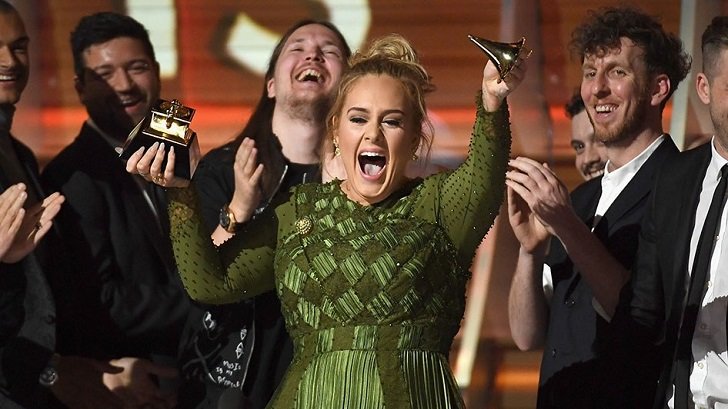 This isn't the first time that Adele let the world know of her love for her fellow musician though. Back in the 2017 Grammy Awards' Night, the notably candid singer decided to channel a scene from the teen film Mean Girls.
The Brit just won a Grammy for Album of the Year for her record, 25, and proceeded to tear a piece of the trophy off. She did the now-iconic act because she thought her idol Beyonce also deserved recognition for her album, Lemonade, which was also nominated in the same category. In signature Adele style, the singer jokingly asked reporters what Beyonce needed to do just to win.
Despite being the second most-awarded female artist at the Grammys, Beyonce has never won an award for Album of the Year yet. As of latest, the artist has been nominated for the award three times without luck.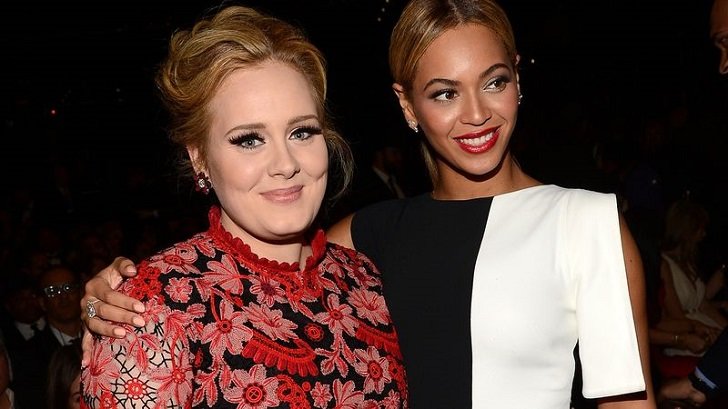 What's even more impressive is that Adele has been a fan of Beyonce way before Beyonce reached the high diva status she enjoys today. Then just barely a teenager, the Hello singer was already listening to her idol during her debut with singing group Destiny's Child.
According to Adele, listening to Beyonce's most current album, Lemonade, somehow made her feel the same way she did when she would listen to Destiny's Child's song, No, No, No, as a young woman.