Daily Mail reported that David Hasselhoff married model Hayley after the two-year engagement. On Tuesday, the actor got married to the model in Puglia. The news of their marriage was confirmed by the representative of Hasselhoff. According to the reports, David also took her daughters – Hayley and Taylor, to his marriage ceremony with the Welsh beauty.
According to the PEOPLE, they are dating since 2011. While giving an interview to Entertainment Tonight, the former Baywatch star said that they are going to tie the knots on 31st this month. He further said that after his birthday celebrations, they will head to the UK and after visiting a few places in London they will fly to Wales where they will get married.
In an Instagram post, David shared a picture of him posing with Hayley.
He further added that after getting married, they will travel to the Maldives where they will spend a couple of weeks underwater. David was staying the UK back in 2011 as he was judging "Britain's Got Talent" and that's where the duo met in a hotel and their love story started.
Their relationship blossomed when David promised to give autograph in return for a chance to date her. Hello! magazine broke out the news of their engagement in May 2016. While commenting on her engagement, Hayley said that she was in tears when David proposed her as she had no idea what he was going to do. She said that she was overwhelmed after his proposal.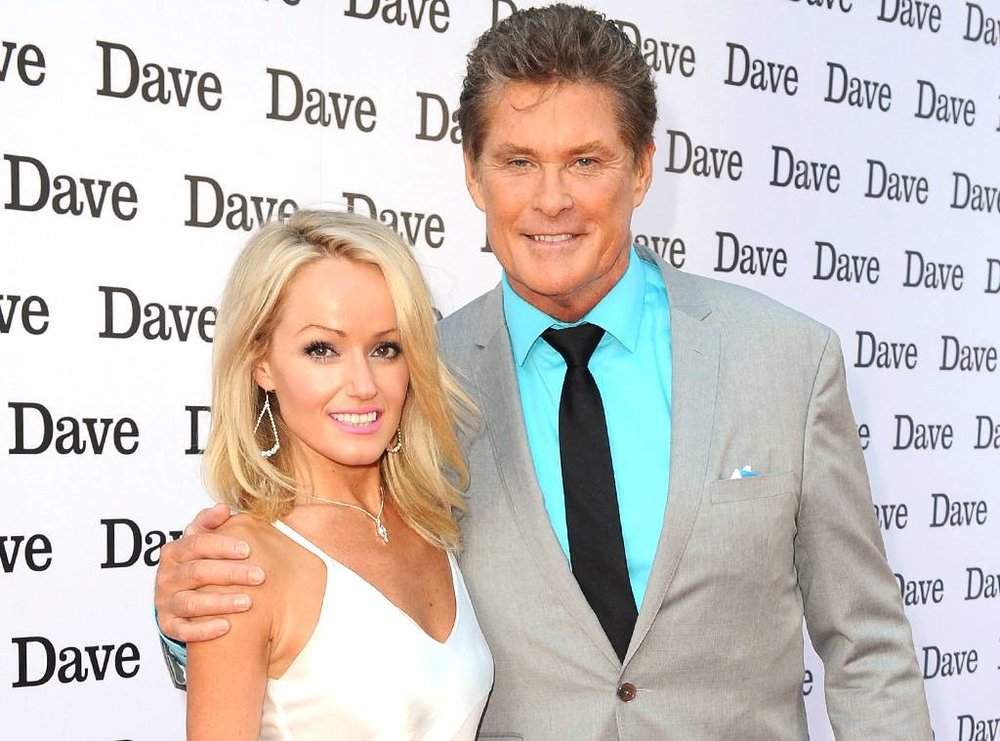 David referenced a saying while discussing his relationship with Hayley: "People don't get married they want to live with someone and some get married because they desperately want to live with someone". He further added that he felt the same way and he felt that he cannot live without her.
David continued: At first I was too shy to propose as I thought that I was too old for her. The actor first got married to Catherine Hickland who also appeared on his show "Knight Rider". Now Catherine is married to Todd Fisher – brother of late Carrie Fisher. Back in 1989, he married Pamela Bach and had two daughters with her – Hayley, 25 and Taylor, 27. But in 2006, both separated with their mutual consent.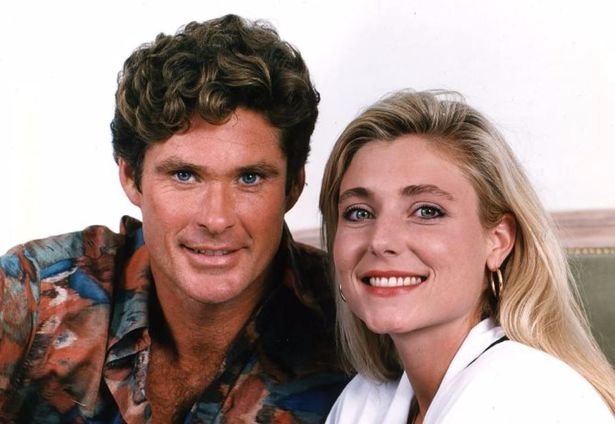 According to the reports, there were only a small number of people who attended the marriage ceremony of the couple which held in the southern region of Puglia. While giving an interview to Hello!, David said that he hides nothing from his daughters and consulted them about his marriage. Their response was very supportive as they encouraged him to go through. David said that it was very tough as no one wants to see their parent separated but they were very supportive and love Hayley.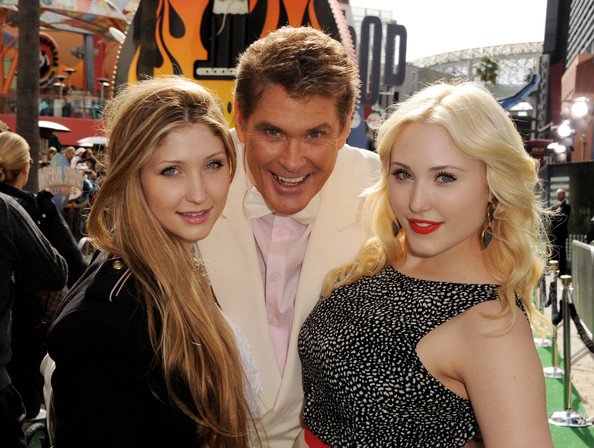 After dating for five years, 63 years old proposed to 36-year-old Roberts during their picnic in Malibu. The actor said that he thought many times before proposing not because of their huge age gap but in the end, he decided that their love is strong enough to face any hurdle.
Roberts also had no issue with their age gap as she said that it didn't bother her at all. She further said that she never wants to miss out on someone who loves her. Hayley said that when he proposed to her, it took her quite a while to really understand what is happening. She said that she first thought that he was joking. But when he pulled out the ring, she cried heavily, Roberts continued.
Hasselhoff said that he asked for marriage many times but just for fun but this time it was real and from the core of his heart. The news of their engagement was made public by Hasselhoff on Twitter.
HELLO ! Thanks for all Congratulations to me & Hayley&GUMBALL &2nd season premiere of Hoff The Record on Dave this Friday ! BEST WEEK EVER!

— David Hasselhoff (@DavidHasselhoff) May 3, 2016
This is the third time that David walked down the aisle as he previously married Catherine Hickland and Pamela Bach from 1984 to 1989.